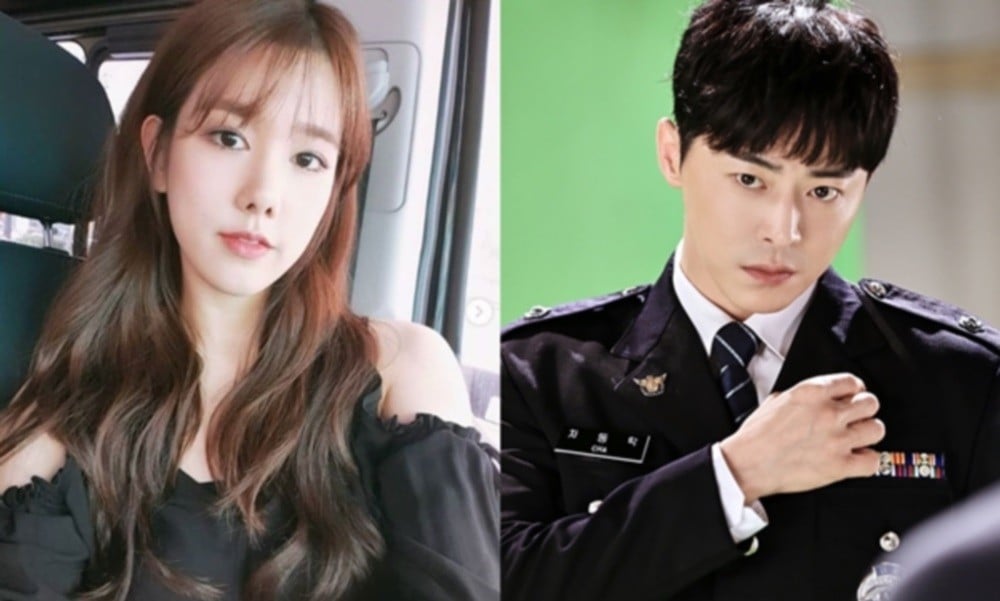 Yang Ji Won and Jo Jung Suk have denied they've ever dated, and Jo Jung Suk's label has stated they'll be taking legal action against those spreading malicious rumors about the actor.
Former SPICA and Uni.T member Yang Ji Won spoke up about the relationship rumors in an interview herself, stating, "The rumors are false. I was flabbergasted when I heard the story. We were co-stars in a drama a few years ago, and we only contact each other in group chats once or twice a year. I've never met with him privately or personally exchanged calls or messages with him in 5 years."

She made it clear she was not happy about being involved in dating rumors with Jo Jung Suk as he very recently announced his marriage to singer Gummy and she herself is in a relationship as well. Yang Ji Won stated, "He's a married man, and I'm in a relationship with someone else. The rumors are pitiful, but they hurt me. I've been affected by these kinds of rumors twice in the past, so I know how they can damage a person. I hope the people who spread these rumors get appropriate punishment."

Jo Jung Suk's agency JS Company has also spoken up on his behalf, stating, "An absurd and malicious rumor about Jo Jung Suk is currently spreading on online communities. Because Jo Jung Suk is a beloved actor, we've been tolerating the groundless rumors and did not take strong action. However, it's now to the point we can't leave these rumors to spread. Not only Jo Jung Suk, but his family members have also been targets of ridiculous speculation. From now on, JS Company will take strong legal action against all internet posts or comments including malicious rumors, false information, or personal attacks that defame our artist."

What are your thoughts on the rumors?