tvN's '100 Days My Prince' has arrived at its grand finale, episode 16!
It was a wild, wild ride up until the last episode, but looking back on '100 Days My Prince' as a viewer, what left the biggest impression on me was the actors' and actress's abilities to fully immerse themselves in their roles, literally becoming these fictional characters and really speaking through the screen. I'll miss all of the funny and warm people of the little village of Songjoohyun, and the people of the royal palace too (even the evil ones), as my last review also comes to an end.


Now for the rundown on what happened in episode 16. The crown prince Lee Yool (played by EXO's D.O.) chooses to fall into our evil antagonist Kim Cha Un's trap, riding off to war with the neighboring countries despite the dangers. On the war front, Kim Cha Un plans to drag Yool out alone and ambush him; however, Yool and his trusted men also plot to double ambush Kim Cha Un.
Forcing Kim Cha Un's men to abandon their weapons, Yool and Kim Cha Un then engage in a sword duel to the death.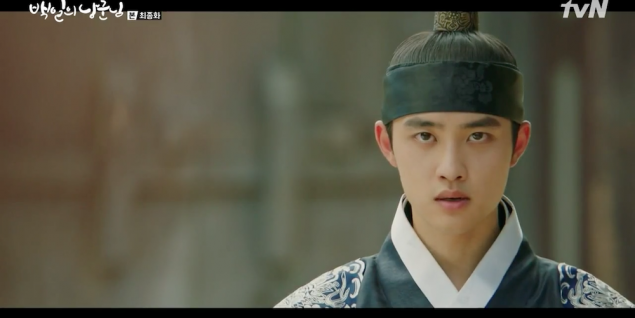 I'll kick yo' a**, old man.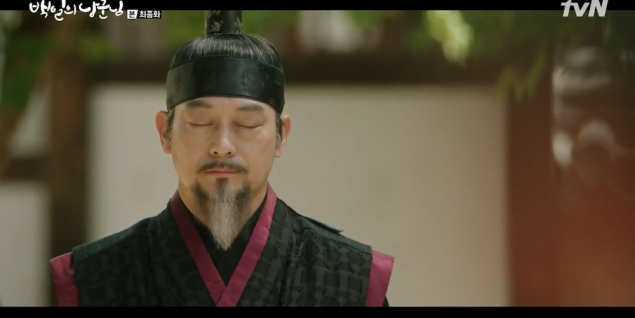 Your manners are rotten, young jedi man.
As expected(?), Yool manages to beat Kim Cha Un in their duel. Kim Cha Un is then shot by a million more like five arrows, meeting his death on the barren battlefield of a war which he started.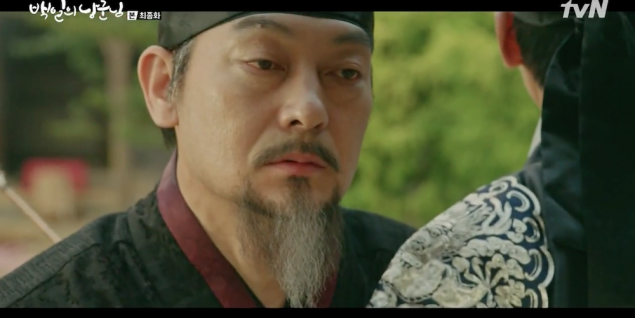 His last thought was probably, "Tell my daughter I hate her."
It also turns out that Hong Shim and Moo Yeon's trusted comrade were working together to leak important information about Kim Cha Un's plans to the prince. This ultimately turned out to be key in Yool being able to double ambush Kim Cha Un; as a result, the prince is able to restore Hong Shim's aristocrat identity as Yoon Yi Seo.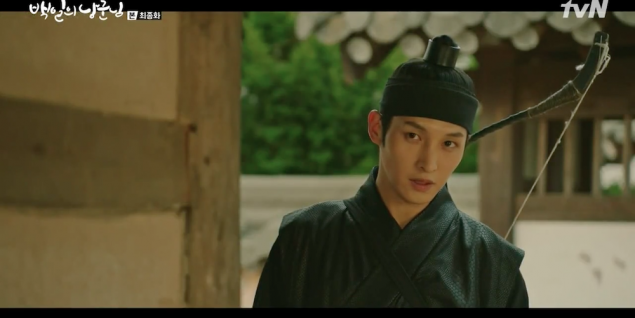 /eagerly watches his evil master meet his demise/
And they lived happily ever after, the end? Unfortunately, things didn't quite work out that simply. Poor Hong Shim/Yi Seo feels deeply responsible for all of the bad things that her older brother did to the crown prince, and so she just can't accept his proposal. I get it, like, it's really awkward to marry you knowing that my brother tried to kill you like ten times again, more like four times.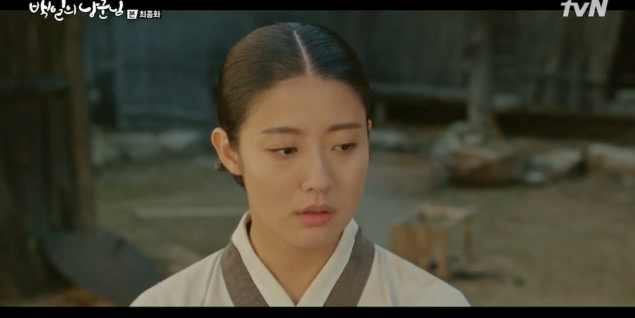 I said I'm sorry, OKAY. I'M SORRY MY BROTHER TRIED TO KILL YOU GAHHH.
Despite Kim Cha Un's death, the crown prince continued to fight in a meaningless war caused by trickery. It's unclear how the war was resolved, because shortly after these fierce scenes of our prince Yool kicking butt on the battlefield, the story quickly jumps to the classic "One, year, later...".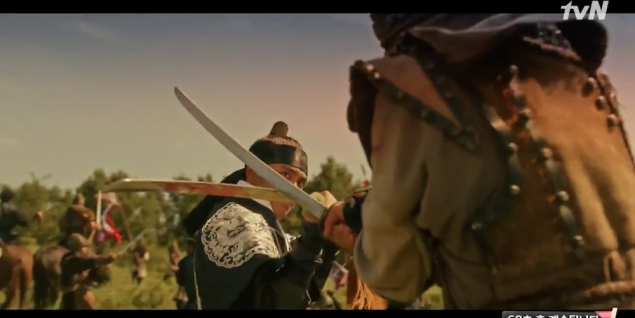 Das right, Ima kick butt because I got the power~ powerrrr~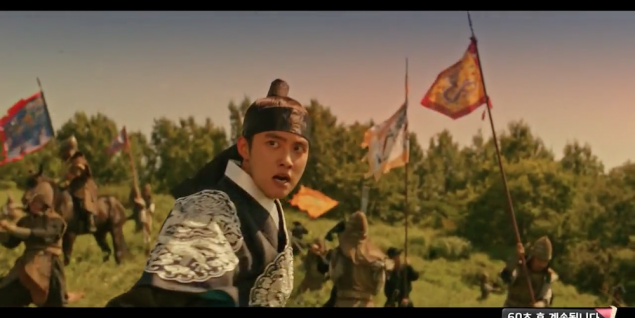 Who wants to go Ko Ko Bop next?
One year later, there's peace in Joseon. Kim Cha Un's son, the only supposedly remaining member of the family, becomes a prisoner for life must live under house arrest, overseen by Goo Dol. The comical, but friendly couple - Goo Dol and Kkeut Nyeo - are expecting a child! All is well in the little village of Songjoohyun, as the grouchy old aristocrat who used to boss everyone around has been stripped of his status, and Bok Eun, who used to be just a lowly employee of Songjoohyun's governing branch, is now the official governor!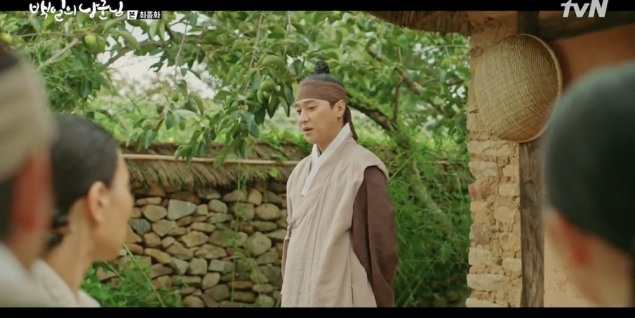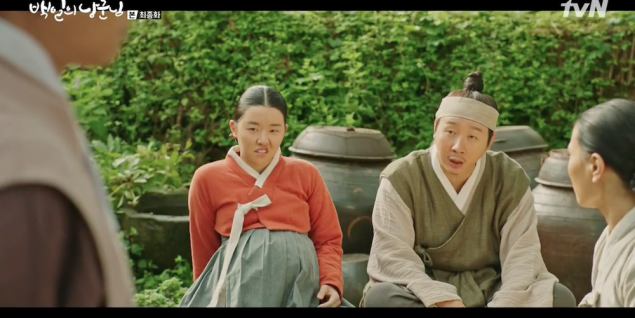 The one problem that the King faces now is: the crown prince's marriage! Despite his age (entering 30 by now..?), the crown prince has yet to find a new princess! Among the servants and advisors in the palace, there's even a rumor going around that the prince spends so much time with his own advisor Jung Jae Yoon, they may be...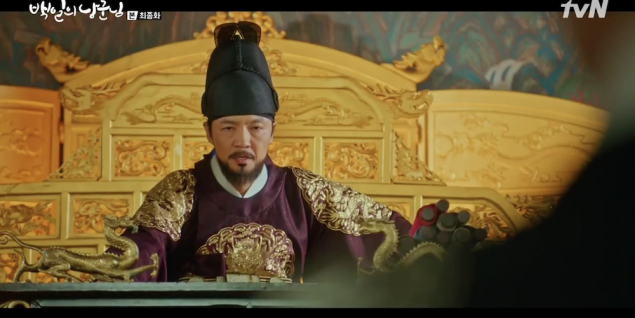 Is my son too smol and squishy to find a suitable wife..?
Who helps the King come up with a surefire plan to make Yool get his woman back? Jae Yoon, of course! Going by Jae Yoon's proposition, the King orders all unmarried men and women across Joseon to get married... once again! But wait, there's more. The King announces that he will concede the throne to his son and retire. Admitting to his son that the throne was always a burden to someone so indecisive and sinful as him, the King then visits the Queen's quarters and romantically declares, he wants to spend the rest of his life by the Queen's side.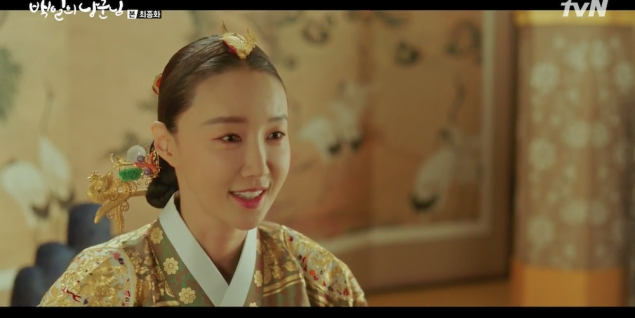 I actually get to appear in the final episode?!?!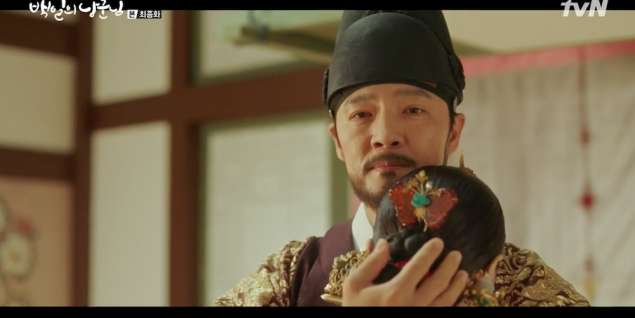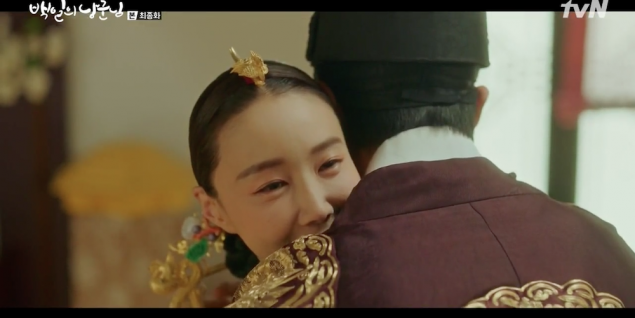 DAWWWWW! The King is suchhhhhh a romantic!!
Now, for one of my favorite characters in this entire series - So Hye! Thank goodness her life was spared by some miraculous means. I believe it was the second prince Seo Won, who vouched for her in the presence of the King and somehow allowed her to live in hiding for the remainder of her life. So Hye has given birth to a son, whose name is Suk Hwa - Moo Yeon's name as an aristocrat, the name he had when he was Yi Seo's brother.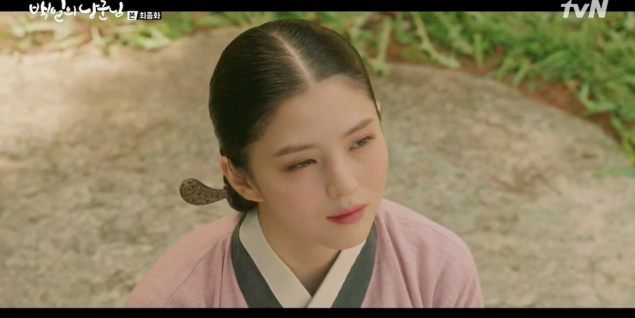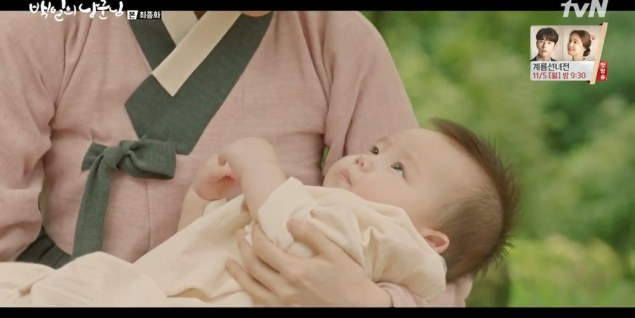 This baby is about to grow up into one fiiiiiiiine man!
The only other thing that remains to be resolved is~??? Do Yool and Hong Shim/Yi Seo end up together, or not??? Basically, in order to induce massive jealousy from the prince, Jae Yoon proposes to Hong Shim.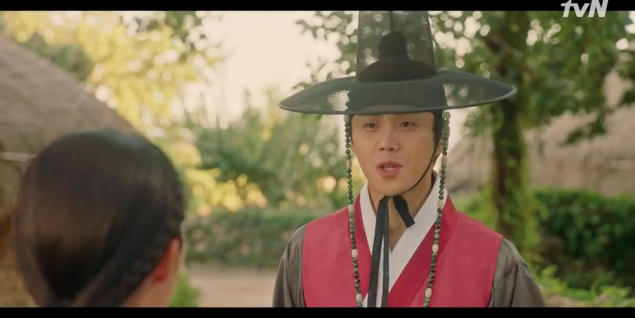 Shall we get married?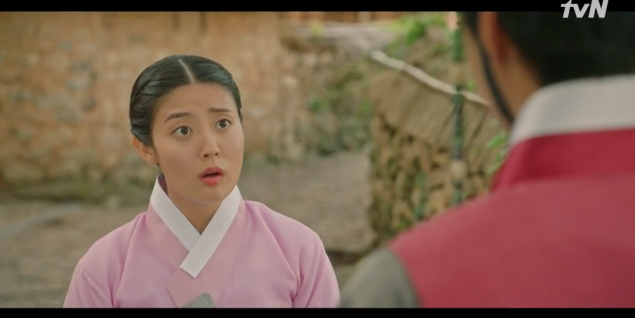 I thought you had something going on with that courtesan?
And then, another the governor gathers all the unmarried men and women of the village to play matchmaker another time, 14 episodes later.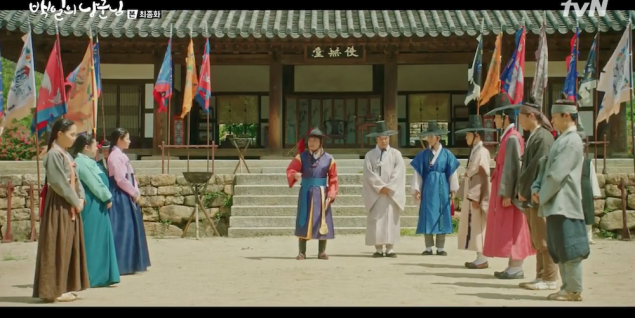 ...AND...! Jae Yoon, the King, the villagers, all work together to make Yool's proposal a success!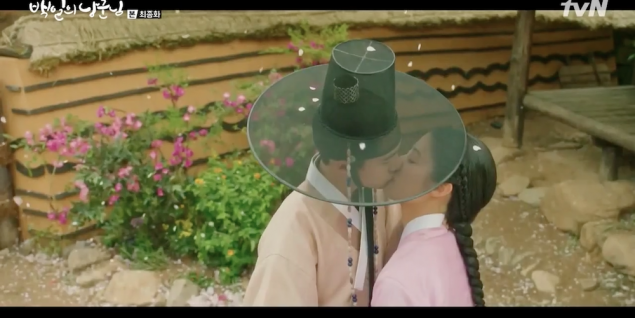 The hidden secret behind the flower petal shower in this kiss scene is..?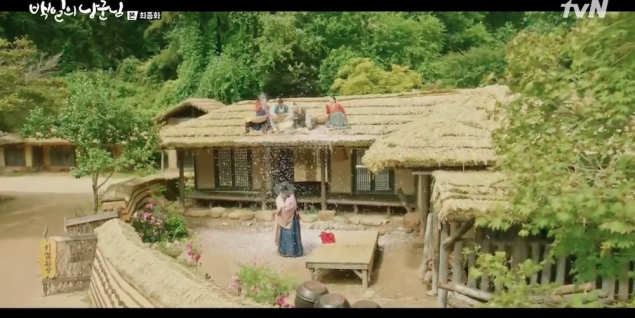 The villagers are throwing the petals from the roof! How did they manage to get up there??
'100 Days My Prince' ends with a very happy ending! I really barely have any negative criticism regarding the ending. This drama did a great job of making all of its characters extremely likable, and I just wanted to cheer for everyone. Thanks to all of the heartbreak in episode 15, the final episode was just full of smiles and laughs and jokes, like a classic romantic comedy ending.
I've never seen a perfect drama before so I don't know what it would take to receive a perfect score, but for me, I'm content to give episode 16 a near perfect score, because most of the characters I cheered on ended up with hopeful smiles. What score would you give the ending of '100 Days My Prince'?
SCORE
Plot......................................9/10
Performance.......................10/10
Pacing..................................10/10
OVERALL............................9.6/10