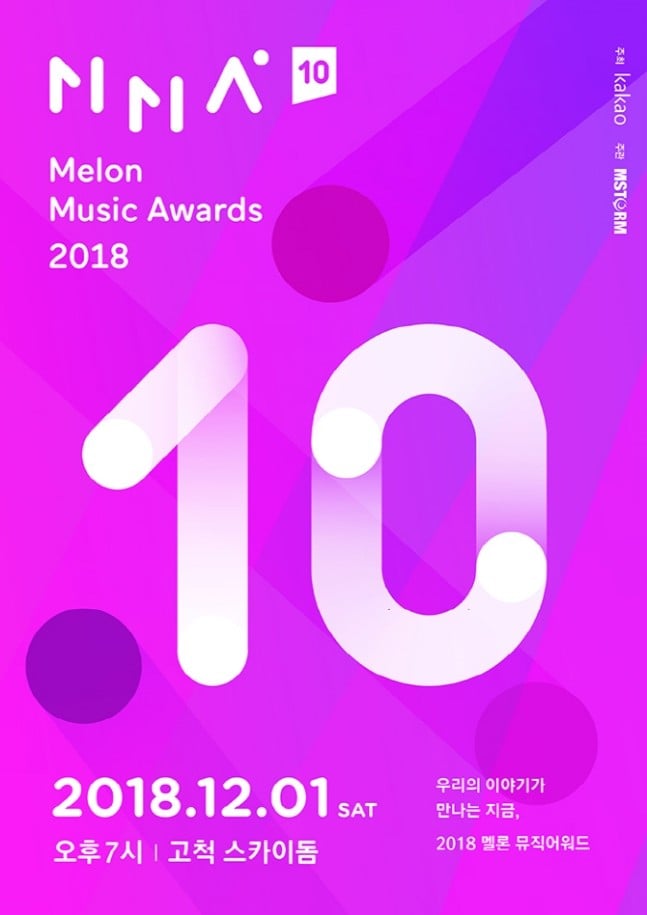 The 2018 Melon Music Awards [MMA] has officially started 'TOP 10' voting.
Fans can vote for their 'TOP 10' starting from October 26th through the 13th of November. Melon Music Awards is the No. 1 music platform held by Kakao. Anyone who has a melon membership can participate in the voting through the official '2018 MMA' website here.
The 'TOP 10' candidates will be selected by Melon Users based on a combined score from the weekly popular vote, downloads (60%), and streaming (40%).
In addition, Melon Music Awards will unveil diversified content for its 10th anniversary. First, special clips from MMA history, including top performers, past winners, and behind-the-scenes clips will be released starting from the 26th.
The '2018 Melon Music Awards' sponsored by Kakao, Seoul Metropolitan Government, and JTBC Plus Media is scheduled for Saturday December 1st at Gocheok Sky Dome in Seoul at 7pm.
The award ceremony will also air live around the world on JTBC, 1theK, and Kakao TV.
Source: (1)