Here we go again with another round of
Who Wore It Better
! This time, we're comparing two different looks featuring the same delicate Gucci top donned by
Jennie
of
Black Pink
and her sunbae, Tiffany,
to see which sported the look better!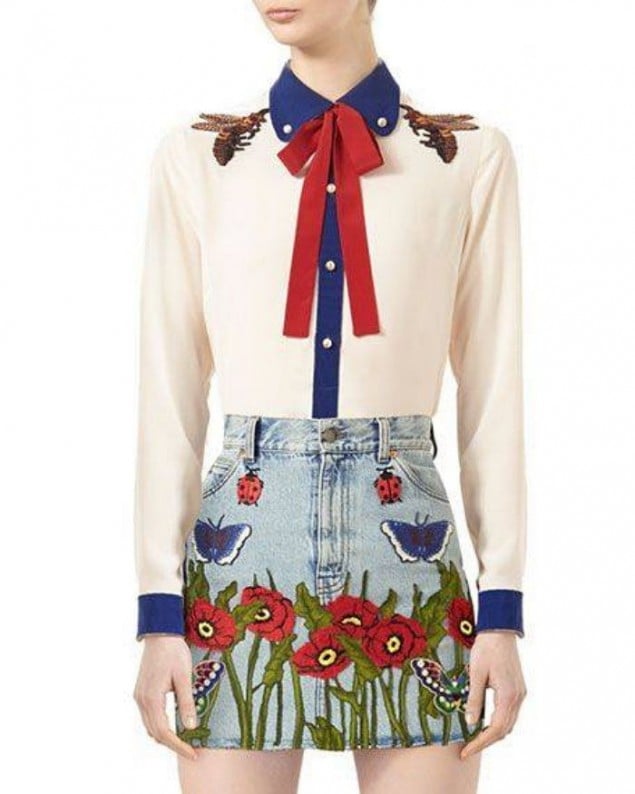 B
oth members of their respective groups were seen in the same white Gucci blouse. Jennie rocked the top while performing, and Tiffany showcased it as an airport look. Jennie won our last round of WWIB, and both idols are widely known for their looks and trendiness, but just who, out of the two, wore it better?
JENNIE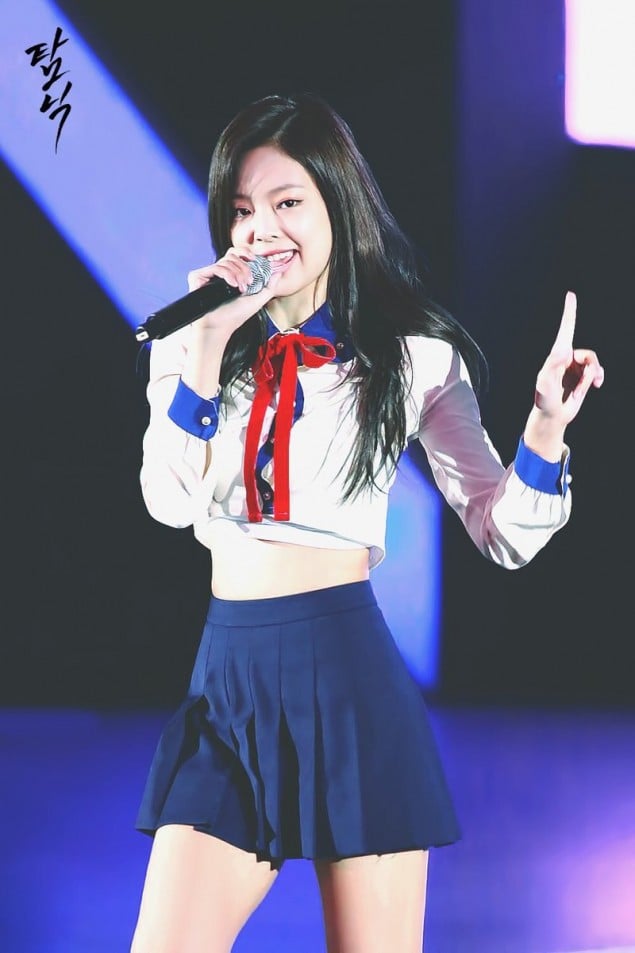 During a performance with Black Pink, Jennie took to wearing this gorgeous Gucci top, but not before her coordi took to chopping the blouse into a crop top! Instead of a fitted tight skirt, Jennie wore a
short tennis skirt with cute pleats, giving her a youthful look. Instead of drawing focus to her legs in an overtly sexy way, Jennie opted for thigh high socks and boots to cover her legs without skimping out on losing attention over her cute frame and shapely legs. Jennie opted for a natural look for both her makeup and hair.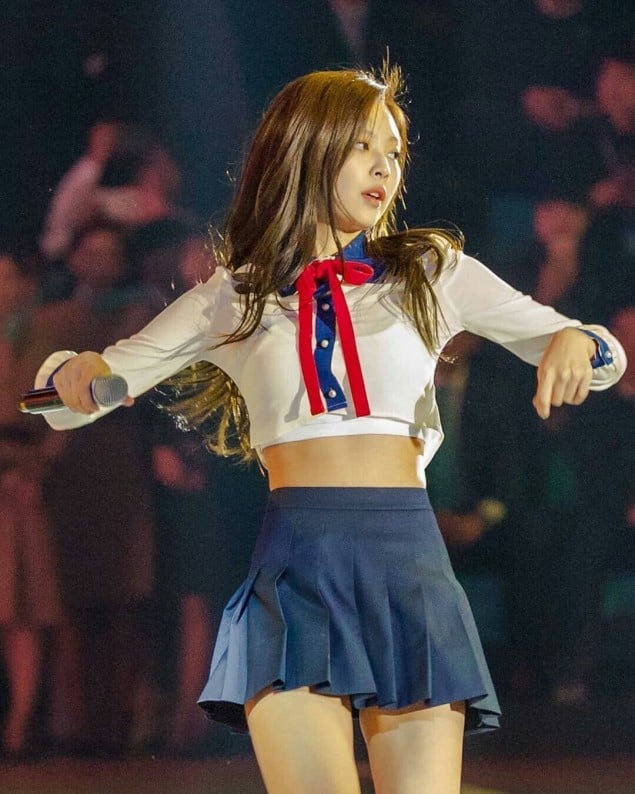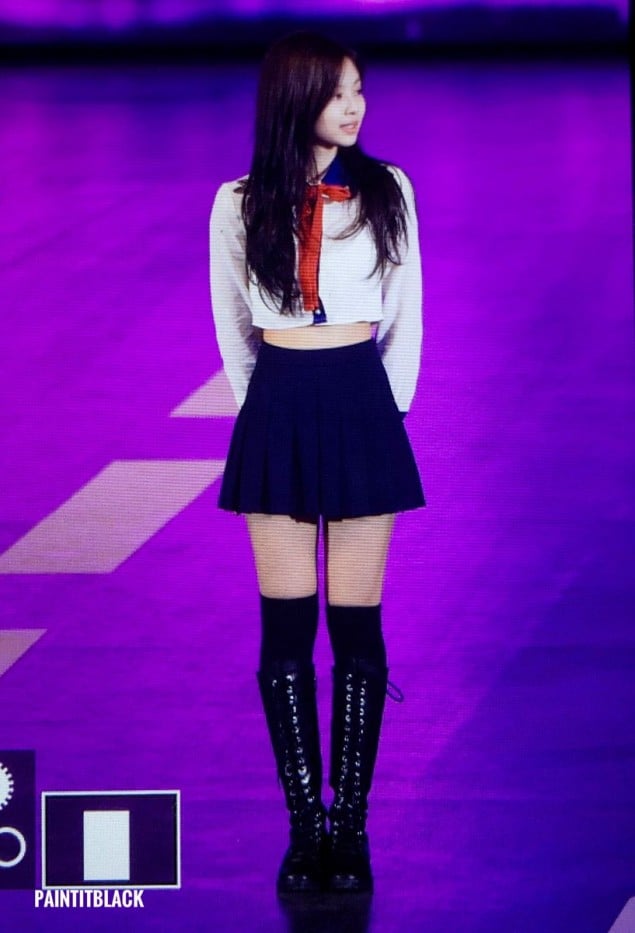 TIFFANY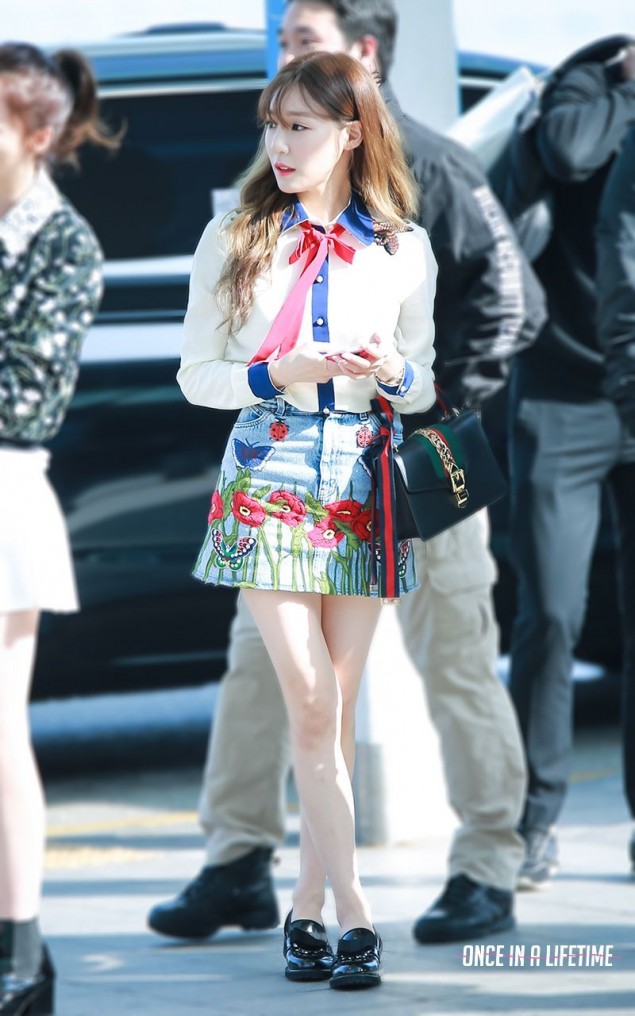 Tiffany took the designer look to the next level in a head-to-toe Gucci outfit. On her feet are patent leather embellished loafers, a simple flat alternative to a pair of pumps. She pairs a gorgeous classic Gucci purse to the top and floral denim skirt and the green and red stripe work as a pop of color to the simple white of the top. Tiffany has her hair styled in the iconic wavey style she is commonly characterized for and her makeup is simple and natural with a bright lip. Her simple, but timeless and elegant ribbon-clad look is drop dead gorgeous.
The two look gorgeous in their respective styles, but which idol hit just above the mark and took the prize? One idol opted for an expensive, elegant look while the other opted for youthful sexiness. The main difference lies in the cutting of the length of the top! The entire Gucci top effect is different with small details in these gorgeous looks.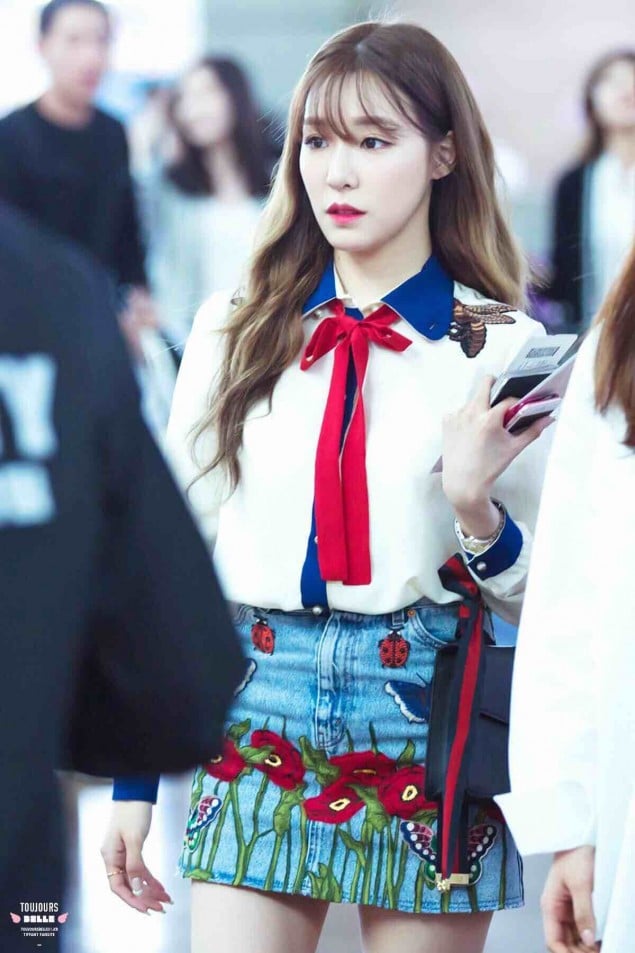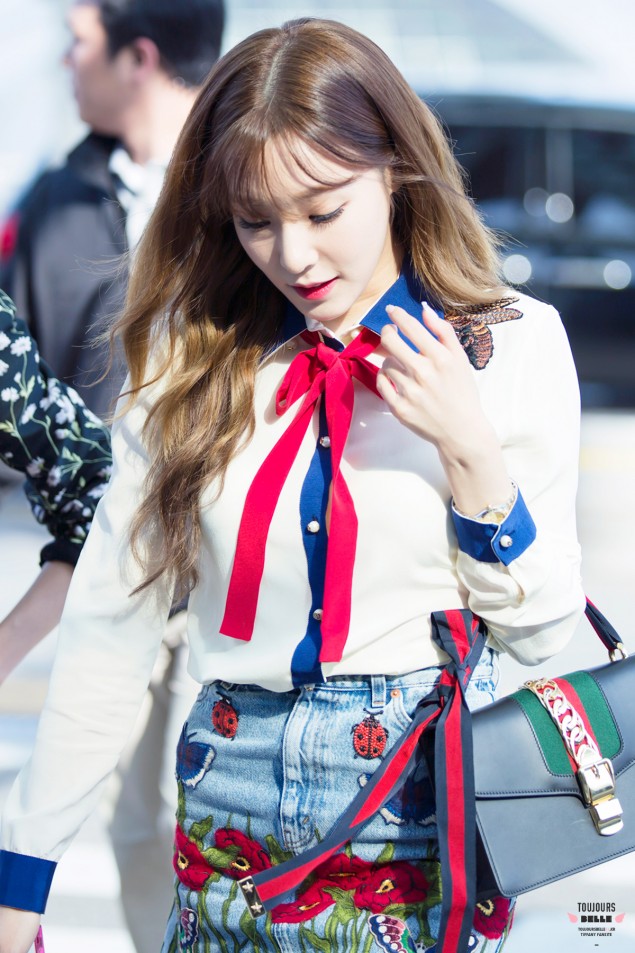 ---
My Verdict:
Between the two, they embody really different looks regardless of the fact that they're wearing the same top. I love the way that Jennie struts in such a simple outfit, and to be fair because her situation happened to be a performance, she couldn't accessorize with quite as many different pieces the way Tiffany did. Tiffany rocks the blouse better because of the way the top is paired with so many dynamic elements. From the Gucci floral denim skirt and patent leather slip-on to the simple classic Gucci bag and sweet red lip, Tiffany scores a perfect score with this look.
I dislike the fact that the top was cut short on Jennie. It not only brought the overall value of the top down but also gave a feeling of bargain bin find rather than a designer blouse. Instead of feeling expensive, it seemed like a Fashion Nova knockoff instead. That being said, I did like the style that the coordi was trying to go for and the inclusion of thigh high socks and combat boots were a big win on her gorgeous frame. Though, I wish they had done more with her makeup considering she was doing an onstage performance.
POLL
So, what do you think allkpop community? Who wore it better - Jennie or Tiffany? Show your support to the idol who you think wore this top better in the comments below!