It's now been revealed that the '
Produce 101
' season 2 trainees chose their prop items themselves.
Arkay - or 'Produce 101's Jung Dong Soo - had an interview where he actually revealed that the prop items from the boys' profile photos were chosen by the trainees themselves.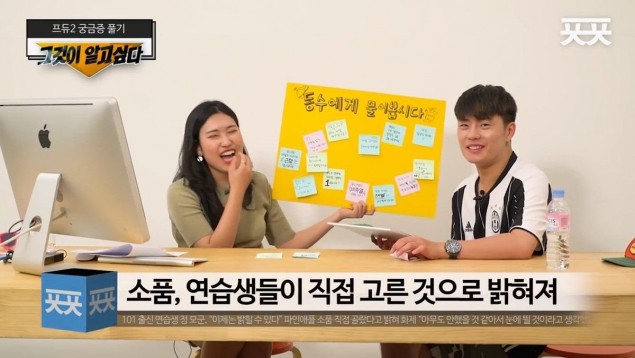 The revelation brought up a lot of questions, because while some trainees were holding usual items for photoshoots such as flowers, balloons, teddy bears, sports gear, and even some shopping carts, there were trainees holding some strange items.

For example:
Kim Sang Been and his bowl of soup: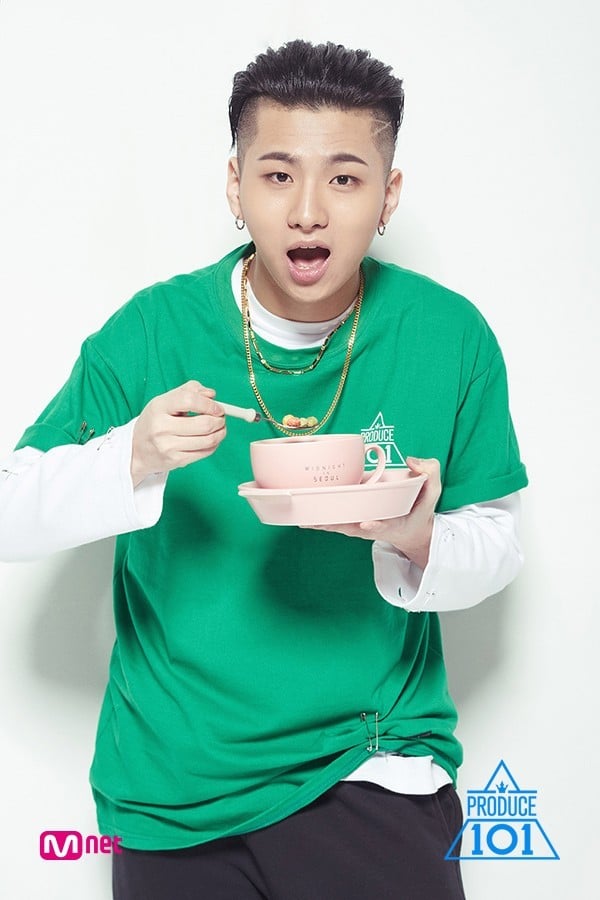 JR and his carrots: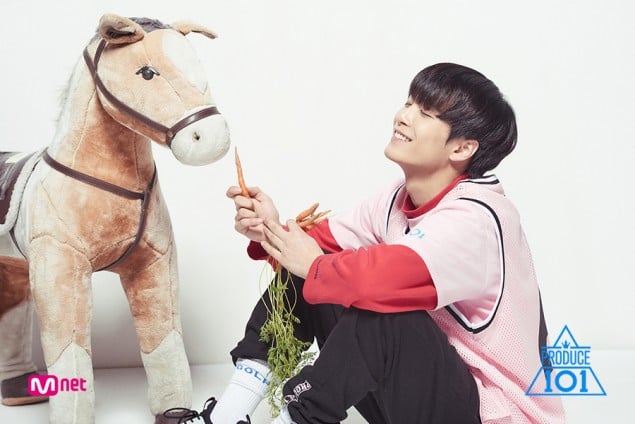 Kim Tae Min, Lai Kuan Lin, and their giant leaves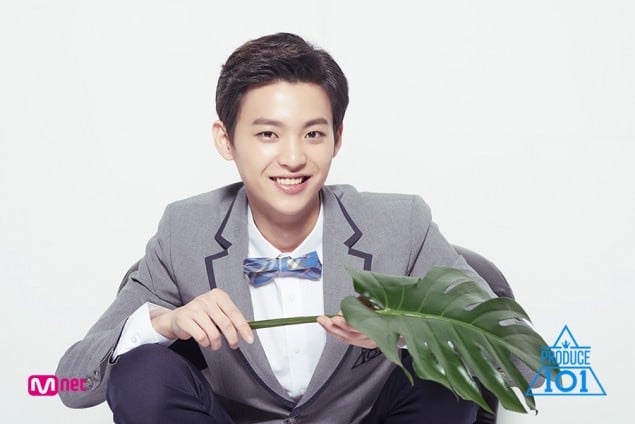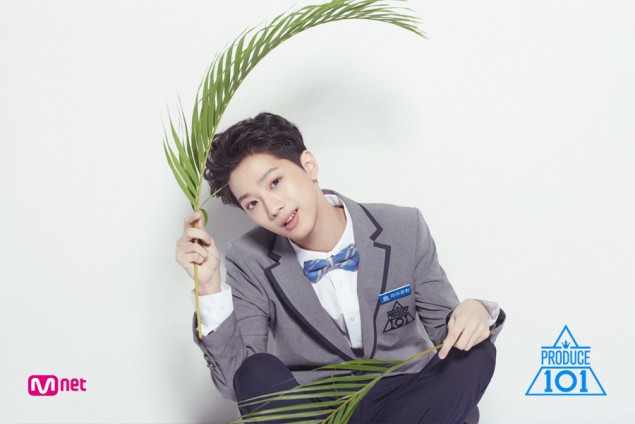 Which prop did you find the most unique?