Male duo
Norazo
displayed innocent looks for their new photoshoot.
For the October issue of 'Arena Homme Plus', Norazo posed for their most 'angelic' concept by far. Dressed in cream colors, the duo put on 'innocent' facial expressions and had their photos taken with gleaming filters. Netizens who viewed the photos could not hide their wonder; Norazo, a duo famous for their extremely comedic concepts, had pulled off a celestial, elegant look!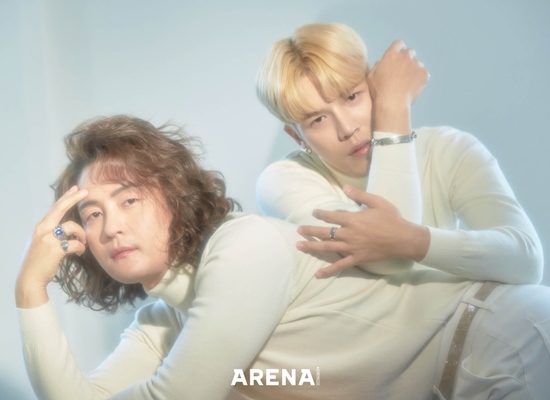 Although many "LOL"ed, most comments praised the singers for another daring attempt to break the common expectations from the public. Some comments include: "I shouldn't laugh, but I think the two would appreciate this laughter....so much respect", "They look so pure OMG LOLL", "Look at the light shining upon them", "Omg so innocent!", "Jobin looks like Park Na Rae", "So many different types of beauty exists in the world...", "Won Heum looks like he's just seen God".