'
School Attack 2018
' is under fire for placing hidden cameras. 
On September 10, an all-girls middle school in Seoul was treated with a surprise performance by NCT Dream. The unexpected appearance of the idol group came as a pleasant surprise to many, however, some became concerned after finding out about the hidden cameras that were placed in their classrooms. 
With a photo, female students expressed concerns, stating, "Today, 'School Attack' came to our school. The camera was above the speaker and many of the students were changing their clothes before noticing the camera."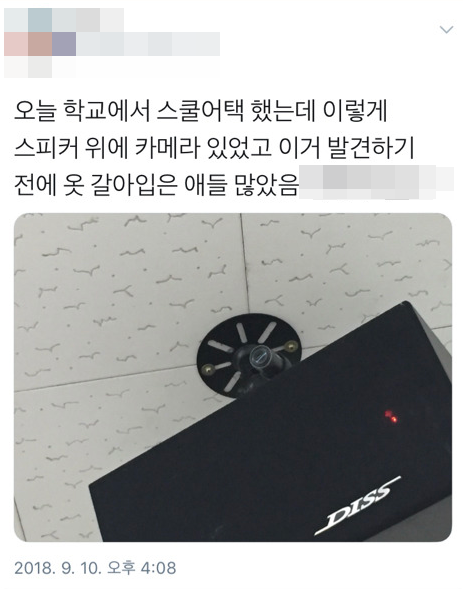 The hidden cameras in the classrooms were set up to film the students' reactions. However, it has become a problem for students of an all-girls school, who also freely use classrooms as a changing room. 
In response to the issue, 'School Attack 2018' issued an apology, stating, 
"We have set up the cameras in the classrooms after obtaining permission from the school to film the students' reactions, however, we have realized that it could cause psychological discomfort. Therefore, we have deleted all the filmed footage from the cameras that were placed in the classrooms. 'School Attack' will be more cautious from now on to deliver only good memories to the students."