BTS – 'LOVE YOURSELF: ANSWER'
---
Tracklist:
CD 1
1. Euphoria (Official Studio Version)
2. Trivia ?: Just Dance
3. Serendipity (Full Length Edition)
4. DN
5. Dimple
6. Trivia ?: Love
7. Her
8. Singularity
9. FAKE LOVE
10. The Truth Untold (Feat. Steve Aoki)
11. Trivia ?: Seesaw
12. Tear
13. Epiphany
14. I'm Fine
15. IDOL *Title
16. Answer: Love Myself
CD 2
1. Magic Shop
2. Best Of Me
3. Airplane Pt. 2
4. Go Go
5. Anpanman
6. MIC Drop
7. DNA (Pedal 2 LA Mix)
8. FAKE LOVE (Rocking Vibe Mix)
9. MIC Drop (Steve Aoki Remix) [Full Length Edition]
10. IDOL (Feat. Nicki Minaj)
BTS
has just released the fourth and final part in their '
Love
Yourself
' series, titled '
Love Yourself: Answer
.' It follows "
Wonder
," '
Her
' and '
Tear
.' All of these are thematically related to a specific storytelling style. Each of the parts map themselves to narrative elements in that style:
Introduction
– "
Wonder
," featuring the song "
Euphoria
" by
Jungkook
;
Development
– '
Her
;' and
Turn or Twist
– '
Tear
.' '
Tear
,' if you remember, made history as the first No. 1 Korean album ever to top the Billboard 200. '
Answer
' is the
Conclusion
. 


The first new track is "Euphoria." We only ever heard it in the film clip "Euphoria: Theme of Love Yourself: Wonder," but it wasn't included on the album the MV references. It's a bright track, upbeat and hopeful. It also includes no rapping, but that doesn't make it a bad tune. It took me a bit to warm up to "Trivia ?:Just Dance." I'm not sure why, but it was not that amazing to me in the beginning. But it grew on me, as I just relaxed and let the melody wash over me. It's not so much a danceable groove (despite the name), but it is catchy and fun. 
I didn't much care for "
Serendipity
." To me, the tune was too slow, and languorous. I found myself nodding off more often than not. It gets kudos as a relaxing tune, but I'm more into beats that get my blood pumping.  If you're looking for a fun, playful track, "
Trivia ?:Love
" fills that bill admirably. It's got kind of a stripped-down, raw feel to it, layered over slick production that provides a great contrast. I like the attitude in this one, and the deceptively soft intro and outro. "
Trivia ?:Seesaw
" contains some nods to "
Trivia ?:Love
," but is a completely different track. Whereas "
Love
" was more upbeat, this is more of a downtempo pop tune. It's a different aesthetic, and it's this kind of thing that sets each track of "
Trivia
" apart.


"Epiphany" has that kind of upbeat, epic feel to it. It reaches those inspiring heights with explosive vocals and a great melody. It's still downtempo, but you just feel good listening to it. "I'm Fine" is signature BTS. It's got that contrast between the ultra-smooth vocals and the fire-spit raps. It's danceable, and yet they manage to take the edge off rather than clubbing you over the head with pounding beats and the rapping. 
The title track "IDOL" is a serious jam. This was the first tune I heard from 'Answer,' and I loved it on first listen. It has the upfront synths, the loud vocals, and the in your face attitude. This is the BTS that I remember, back from their "Fire" era. "Answer:Love Myself" seems a more reflective tune. It's sort of midtempo, with some talking raps and billowy sentimental vocals on top of all that. Sonically, it's a fitting theme to the album, and should definitely not disappoint ARMYs. It's a song for the fans, thanking them for standing by them, and tells you to love yourself. 
One of the new remixes for the repackage is "
DNA (Pedal 2 LA mix)
." It's an entirely different vibe from the original. Gone are the whistles and bright synths, they replace all that with clashing cymbals and a crunchy electric guitar. Really, I like this version better -- it's harder-hitting than the original. "
IDOL (Feat. Nicki Minaj)
"
is...well...not that great.
Nicki
takes over some of
Jimin
's lines in the song and gets a rap segment all to herself. It feels tacked on, phoned in, and entirely different from the rest of the tune. I'm not opposed to collabs, but they should have some respect for the original.  
Most of these are downtempo heavies, but for all that, they deserve a place amongst their previous hits. The whole thing hangs together quite well, just like it's supposed to. You can listen to all of these songs in one go, and your ears won't pick out much that's different, other than a bit more falsetto than usual, and the rather outre sounding remixes. And the songs are well-crafted, each with its own message -- and that is classic
BTS
. It's no accident that the Chinese characters in "
Trivia
" delineate the parts of a story and that the character in the title translates to
"unity."
  And now that the '
Love Yourself
' era is over, who knows what's next for the band? No one, really, but whatever it is, you bet it will be awesome.
MV REVIEW
There's an old expression: "
Go big or go home.
"
BTS
appear to have taken that literally.
As befits a banger like "
Idol
," they've outfitted an MV just as wild and playful, if not more so. There are enough CGI and location changes to satisfy even the most jaded K-pop fan. The colors in this simply pop, which is a wonderful thing, considering we're heading into fall where the colors on the trees become more dynamic before giving way to the grey of winter.
This MV is played purely for fun. I don't see any deep or meaningful shots, just the Bangtan Boys having a lot of laughs and tons of sight gags. There are also more shots of one of them as giants while the others are normal sized -- tiny compared to the colossus next to them. And whatever this is:
Despite my teasing, this MV is a lot of fun. And coupled with an awesome bop, I don't see anything wrong with it.
Score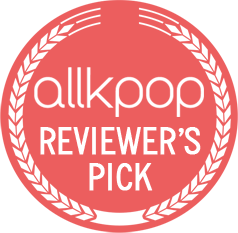 MV Relevance
...........9
MV Production
..........9
MV Concept
...............9
MV SCORE: 9.0Album Production
.....9
Album Concept
..........9
Tracklisting
................9
ALBUM SCORE: 9.0
OVERALL..................9.0