A popular '90s idol star, who previously
made headlines for being spotted verbally abusing a car salesman
, has been identified as
Hwang Hyun Min
, a former singer of five-member idol group
ZAM
, which was active from 1992 to 1995.
[SEEALSO]https://www.allkpop.com/article/2018/08/popular-90s-idol-star-spotted-verbally-abusing-car-salesman[/SEEALSO]
Hwang Hyun Min sent his name and story to Sports Seoul on August 3, in hopes that his story would be heard. According to Hwang Hyun Min, "When I realized that my family could have died because of this car, I became furious. I know I was wrong, but I want to expose the serious issues of the import car dealers as well." He further revealed that the reason why he wanted to share his story was that of the burden he was placing on his family. 
He said, "I have been entertaining for 25 years and 8 months now. There is no reason to why I should be publicizing my face and name. However, my family is suffering because of me, and I cannot let that continue to happen."
He continued,
"I don't want to look like a coward just because I made a mistake. I don't want more people to be falsely accused like R.E.F's Lee Sung Wook. However, more than anything else, I think that consumers should not be exposed to unfair business. That is why I decided to publicize my face and name and reveal my side of this story."
When asked about accusations of profanity and verbal abuse, Hwang Hyun Min admitted it. "It is true that I used profane language to the representative dealer, 'B' and Suwon branch manager 'C'. I am embarrassed by myself for doing that. I have not been able to sleep, and I have been feeling depressed. It was an unnecessary act which required much reflection. If this ended up differently, I would've been willing to apologize on my knees to branch manager 'C'. I definitely do not want to cover up what I have done wrong. But I want to reveal why I decided to do these actions."
Hwang Hyun Min revealed that his car stopped working 3 times in the past 6 months. All of these instances occurred while he was still driving on the road, endangering his entire family. After 6 months of complaints, it seemed like the only way Hwang Hyun Min felt he could've grabbed the dealership and branch manager's attention was by making a disturbance.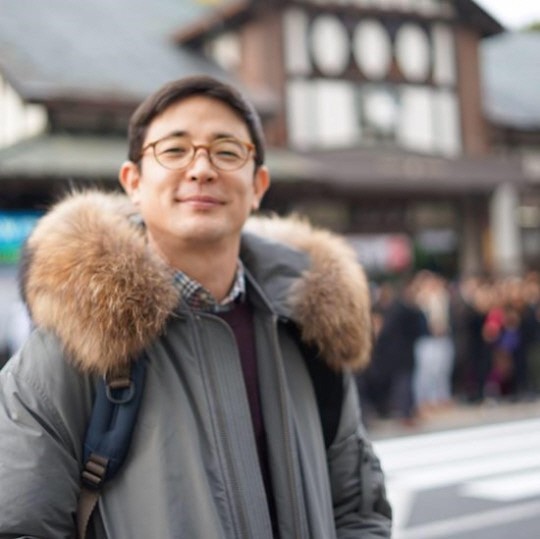 According to Hwang Hyun Min, the car first stopped in December last year, then for the second time this March, and a third time this May. The May occurrence happened on a trip to Busan with his family and his mother-in-law. Hwang Hyun Min said he narrowly escaped death by quickly turning the steering wheel on the shoulder of the road.
The day after the incident, he went to the dealer to complain. The dealer told Hwang Hyun Min he'd receive a new car free of charge.
In regards to his "pay with beef" remarks, Hwang Hyun Min said this, "Last month I went to Hongcheon with my mother-in-law. She said that she saw on TV, 'Beef is very delicious when cut 1.5cm thick', so we decided to buy some meat at a butcher shop. On our way there, I received a phone call from the car dealer. He originally promised a 100% refund on the original vehicle's price, but now told me to pay a $22,000 USD lease. At that moment, I became furious. I was upset to see that they had turned on their word. So I told them to buy me beef."
In March, Hwang Hyun Min's car malfunctioned again on the Gyeonggi Province Highway and stopped mid-drive. Hwang Hyun Min called the 'C' manager and received car service. after the vehicle was repaired, the service staff center said to Hwang Hyun Min, "You can now drive with no worries."
The car yet again stopped on a highway last May. Hwang Hyun Min was riding with his mother-in-law, wife, and children. He called the head of car imports and manager 'C'. In response, the manager sent a tow truck to take care of the car. The tow truck, however, towed the car while Hwang Hyun Min and his family were still inside the car. Hwang Hyun Min called manager 'C' and furiously demanded they be let down. He claims that he has video and pictures that show the "horror that his family felt". In addition, the manager ignored his words while Hwang Hyun Min's children cried in the car, and his mother-in-law fell into a panic.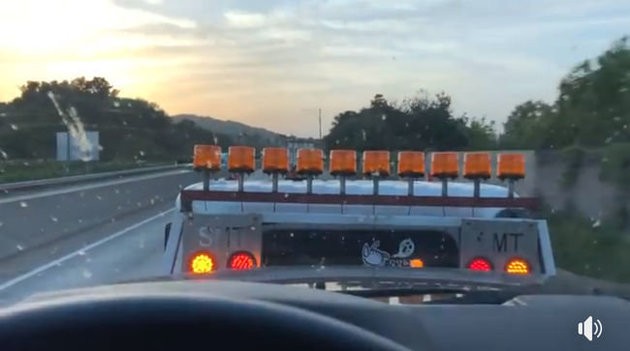 He added towards the end of his statement that he is not doing this for the money. "I like this car brand, and bought three cars for the duration of 10 years. I'm not doing this so I can get a refund. I will even make a donation elsewhere later if I receive money back. I want to let consumers know about this brand's attitude, and the hypocritical natures of dealer company representative 'B' and branch manager 'C'."
Hwang Hyun Min has since appointed a lawyer on August 3. He plans to sue the import car company and dealership representative B for defamation.