It looks like
Park Bom
found a new agency!
Recently, Park Bom introduced her new boss and producer via Instagram. In the comment section, she announced, "Scotty Kim, did you finish writing my song yet? This is my new boss and producer ladies and gentleman~~" 
She also revealed
Ray Yeom
 is her new creative director.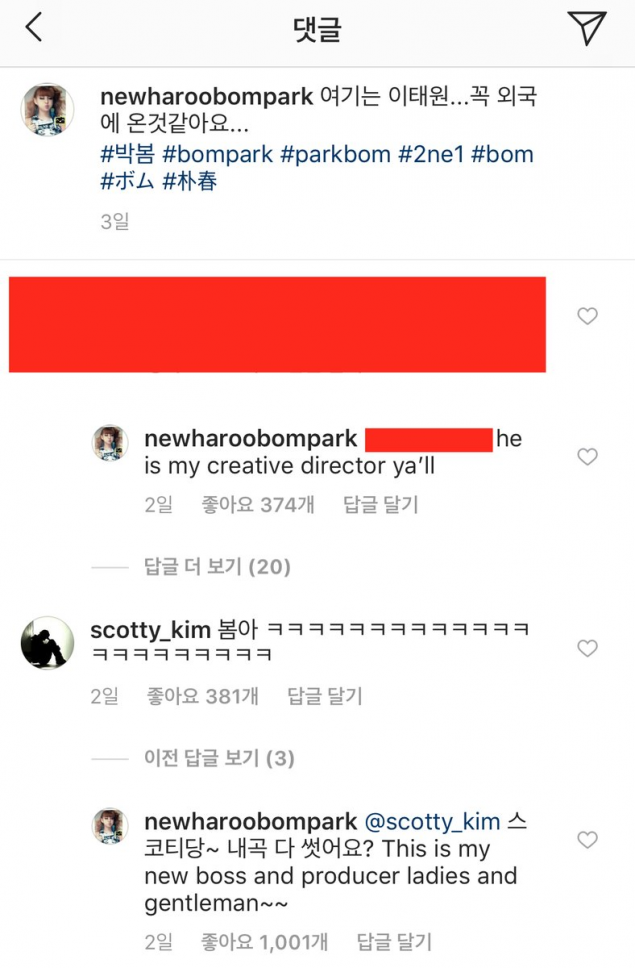 Based on Park Bom's announcement and hints on her comeback, fans believe she signed with the new agency D Nation Entertainment, which also just recently opened an official Instagram account. 
The first post excited fans as it stated, "Every new beginning comes from some other beginning's end!"
Stay tuned for more details on Park Bom's new start!