Netizens claimed that a voter fraud had been applied for '
Produce 48
'.
After the air of the show's third episode, netizens began questioning the vote counts were shown on-screen after the stage performances. According to the netizens who attended the actual recording, the number of audiences had been a lot less than the alleged vote counts.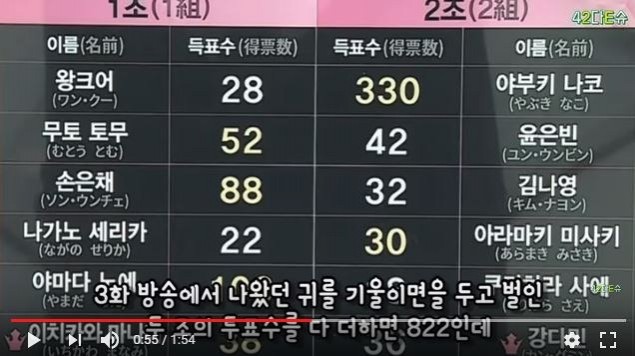 Taking the result of the performances for "Love Whisper", netizens added the numbers to calculate the total number of votes. While those who were on-site claimed that there were only about 400 attendees of the recording, the sum from the screen came out to be 822.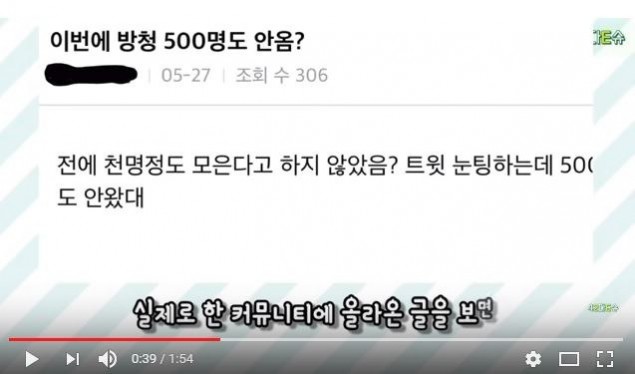 On various SNS platforms, allegations quickly spread as more claims of mismatched numbers came to light. "Didn't the show say that they were going to invite about a 1000 audience members/voters? I read online that less than 500 people showed up." "Yes, I was there as well. I was one of the last people in line, and the wait number that I got was 410." "Me too, I arrived late, and I was like No. 420." "There were so many no-shows!" With these claims, the netizens also shared photos of their own wristbands as proof of attendance.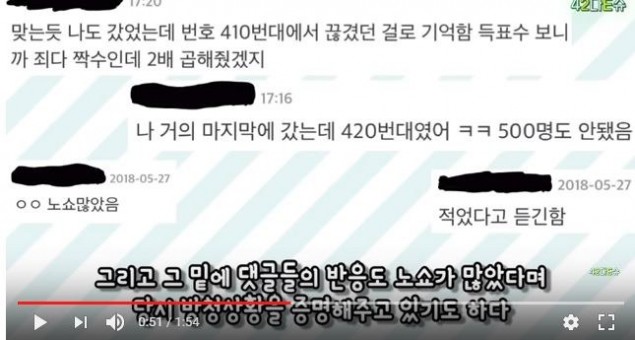 Furthermore, netizens became suspicious of just the numbers alone. All of the votes on the screen were even numbers, meaning that they were most likely doubled up from the original numbers. However, regarding this aspect, many also asserted that doubling numbers does not matter, if it was equally applied to each vote. 
"Doubling the numbers doesn't change anything; it does not make a difference to the winners." "Why are some people suggesting that only the Japanese participants received the fake votes?" Meanwhile, another netizen claimed, "Even if they were all equally doubled, manipulation is still manipulation. They are faking the counts to bump up the issues surrounding the show. How can we trust them?"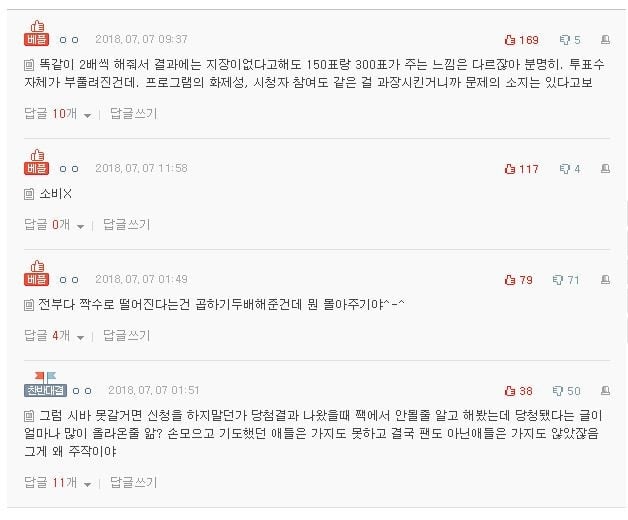 What do you think of this issue? Do you think that the votes were rigged?