Park Min Young
and
Park Seo Joon
are reportedly dating!
On July 26, a printed copy of the Sports DongA newspaper leaked online. The newspaper is reportedly the July 27/28th edition which includes the breaking headline, "Park Seo Joon & Park Min Young: 3 years of secret dating". 

According to the newspaper, Park Seo Joon and Park Min Young have been dating for 3 years. Their relationship began way before their hit drama 'What's Wrong With Secretary Kim', however, they kept it on the down low. An insider commented, "Many are curious about their relationship. But they didn't want their personal lives getting more attention than their work so they kept it a secret, even to their close peers and had 007-like dates."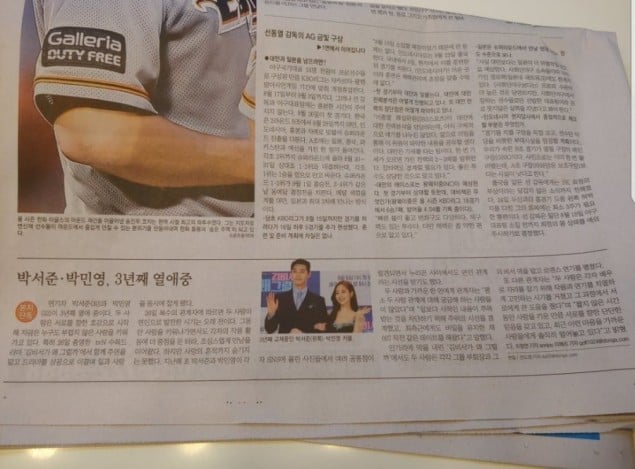 The newspaper is reportedly coming out in the morning of the 27th KST. No other Korean media outlets have covered the dating news yet. 
Meanwhile, netizens are providing "evidence" of the two stars' relationship. It's claimed Park Min Young and Park Seo Joon wore 'couple items', traveled to places together, and more. 
Stay tuned for official statements!