Amber
spoke up about the hate and concerns on
f(x)
's lack of promotions.
Comments criticizing the group's long hiatus recently took over Amber's Instagram. Some even poked fun, commenting, "f(x) is jobless."
Fans defended the girls and expressed disgust at the haters.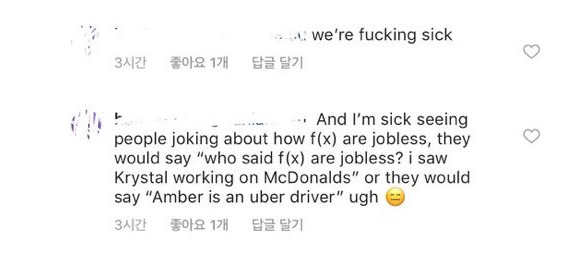 Amber also shared thoughts on the "f(x) is jobless" comments. The idol star first apologized and explained the immense preparation and strategy that goes into albums and promotions. She also emphasized the meaning of f(x) and their love for MeU.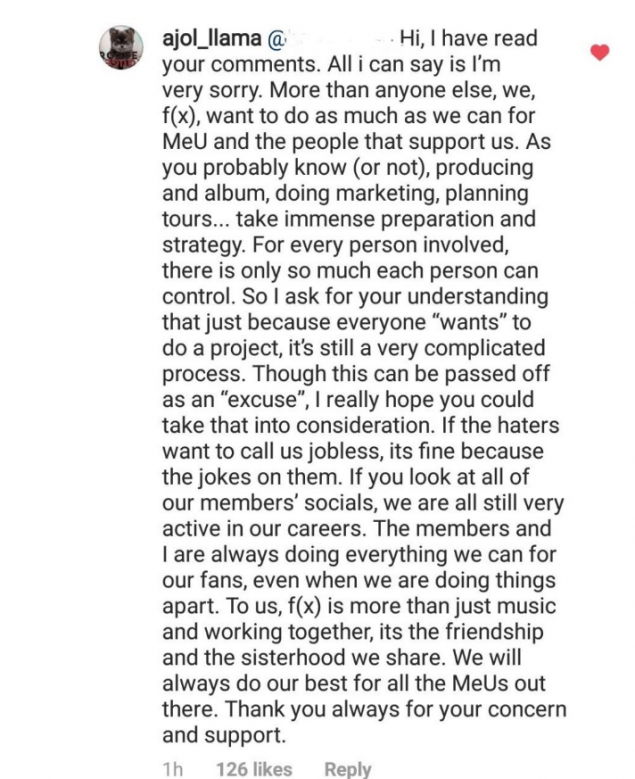 The last time f(x) greeted fans with an album was back in November 2016.