Choi Ho Jin
, the father on '
Hello
' who had received much criticism after the broadcast, has filed a lawsuit against netizens.
On the episode on May 21st, his daughter had come to complain that her father was licking her face and touching her butt and stomach. Her little sister, who is 14, revealed that he even came in the bathroom to bathe her. The episode had alarmed viewers who thought the situation was downright sexual assault.
However, on the 5th, Choi posted a photo of his lawsuit that he submitted to the police on his SNS and wrote, "Variety shows are meant to laugh. Let's please just laugh at it." He revealed that he had sued for defamation of character, contempt, obstruction of business, and spread of false information. 
CP Han Dong Gyu of 'Hello' said, "It's sad. We saw that he sued through news articles. We heard that because of anonymous hate commenters, he's had a hard time in his daily life. The daughters are also feeling sorry for their father. Our program is not a solution broadcast. We don't have professionals, and the MCs and guests listen to the stories and point out possibilities. We are always careful because non-celebrities' problems are our subject matter. We hope that viewers stop over-the-line hate comments."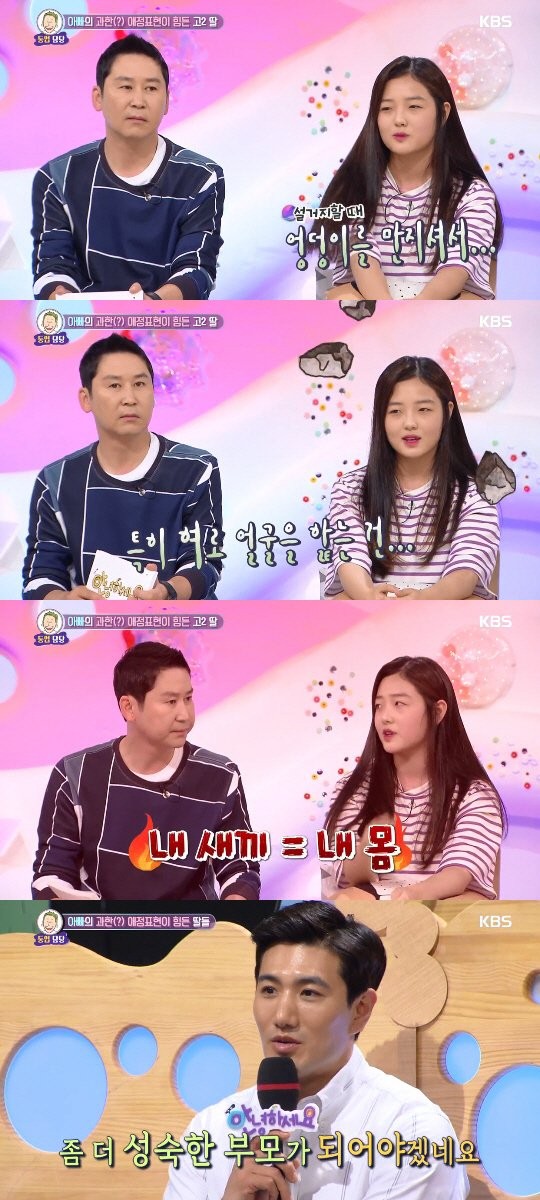 Did you watch the episode?