The members of
BTS
opened up about the emptiness and fear that came along with their immense success.
On June 11, BTS released the special video 'BTS Team Dinner' for their annual event, '2018 BTS FESTA'. The clip showed the group having a team dinner and answering various questions on their activities over the past year. 
The question SUGA picked asked, "2017 was a year with big achievements including 'BBMAs', AMAs', etc. What did these things give you?"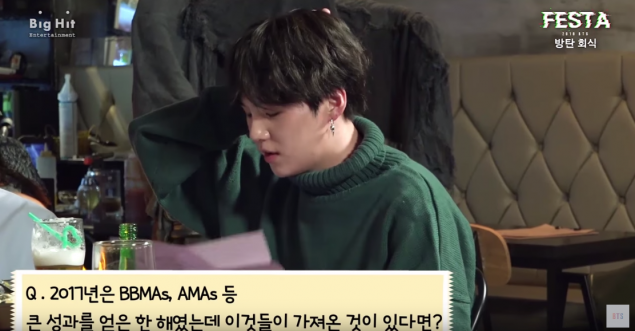 SUGA answered, "It wasn't like that for me during 'BBMAs' but I cried in the shower after we performed at 'AMAs'. I didn't cry because I felt like 'we made it!' but because I was scared."
He explained, "You know, it's beyond what I've imagined. Actually, they were things that I've never even imagined. While taking a shower, I was thinking about the pressure I have to endure from now on."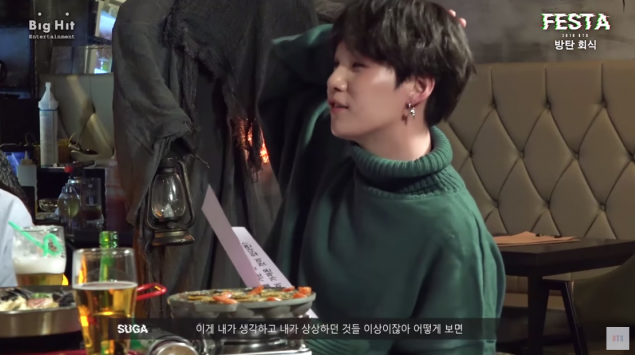 RM also shared his honest thoughts and said, "To be honest, I felt a bit empty after performing at 'AMAs' and reaching up there. We have achieved a lot more than what we had as our goal." However, the leader encouraged his members, saying, "Instead of thinking, 'What are we going to do now since we've achieved more than what we expected?', I want us to think that we have the tickets to the places that others have not gone before, that we have opened the door."