On May 2, media outlet 'Dispatch' published a lengthy article compiling "evidence" regarding singer J.Y. Park's affiliation to a certain Christian congregation - the Evangelical Baptist Church - as well as a specific pseudo-religious assembly by the name of the 'Salvation Sect'.
According to 'Dispatch', J.Y. Park was supposedly seen delivering testimony and leading service at a Salvation Sect gathering held toward the end of this past March for a total of 7 days. J.Y. Park was supposedly a participating leader of the gathering, and another celebrity - actor
Bae Yong Joon
- was spotted attending the event as well.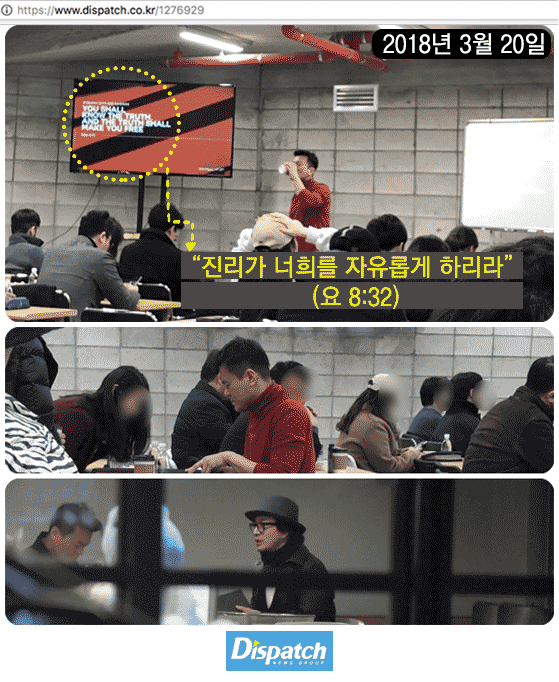 Also seen attending this gathering, which took place in Yeoksam-dong, Gangnam, was Byun Ki Choon, the former executive director of a company called Cheon Hae Ji. This company is widely identified as the owner/largest investor of Chonghaejin Marine Co., Ltd - the boating and tourism company which owned the MV Sewol.
Back in 2014, J.Y. Park was targeted after Korea suffered from the 'Sewol Ferry Tragedy', due to the fact that his wife is the niece of Yoo Byung Eon. Yoo is known as the chairman of Chonghaejin Marine Co., Ltd, and thus the figure held legally responsible for the sinking of the MV Sewol. Incidentally, Yoo is also the son-in-law of the founder of the Salvation Sect, Kwon Shin Chan.
In response to netizens' attacks associating him and his wife with Yoo Byung Eon, J.Y. Park wrote on Twitter on April 28, 2014, "We have no association whatsoever with the owners of the problematic companies in question other than the fact that my wife is related to them, so is this really a country where anyone can say all kinds of nonsense? Regrading my religion, you will know through every single interview I've done or any music I've released. I have studied countless religious in the past but I am still currently nonreligious."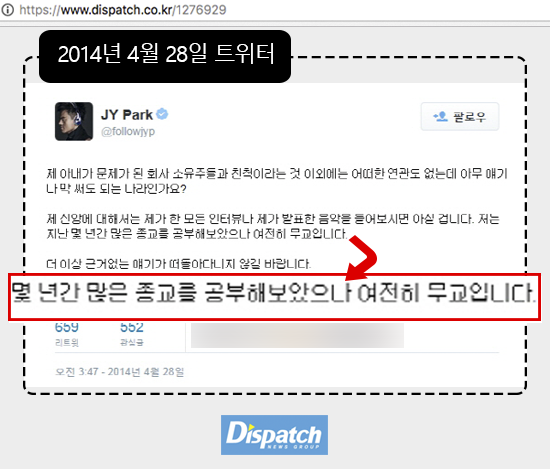 However, according to 'Dispatch', J.Y. Park has been a member of Salvation Sect since as early as 2012. His wife was also in charge overseeing various Salvation Sect gatherings, with Byun Ki Choon often in attendance, said 'Dispatch'.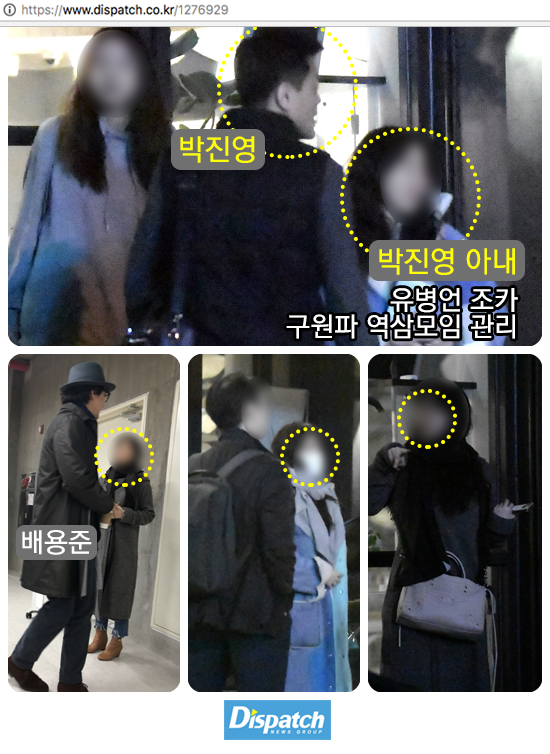 Byun Ki Choon as well as Yoo Byung Ho (J.Y. Park's father-in-law) have previous history of facing criminal charges for malpractice of business, illegally directing money from their companies toward Yoo Byung Eon.
'Dispatch' claims that after being released from his previous prison sentence, Byun Ki Choon began operating profit-making businesses through Salvation Sect, with active participation from Salvation Sect members. Back in 2014, the Salvation Sect heavily argued that they had no direct involvement in the Sewol Ferry tragedy; despite so, the religious sect has never since recovered from its association to the tragedy and Yoo Byung Eon.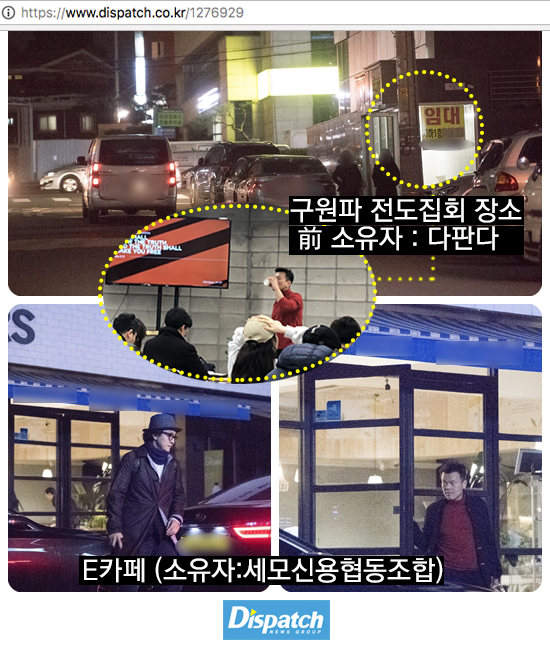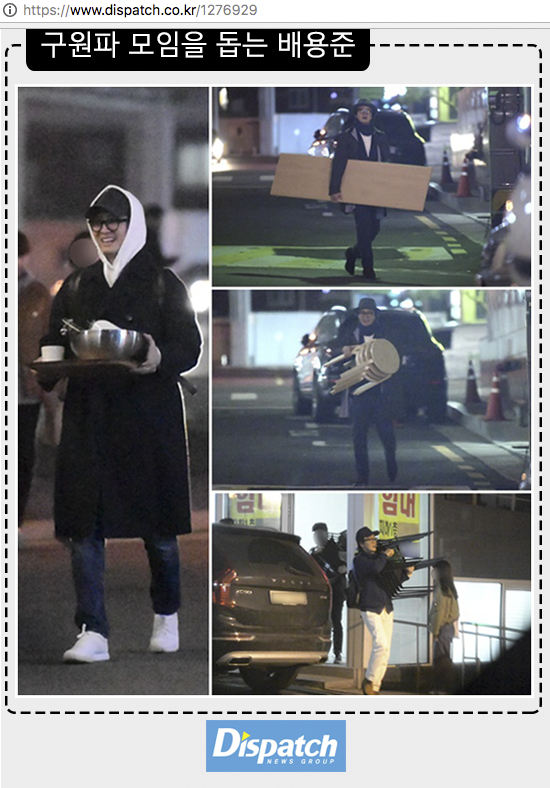 Finally, 'Dispatch' argued that celebrities have the freedom to practice any religion of their choice; however, according to the media outlet, J.Y. Park practices the exact same religious principles as preached by not only the Salvation Sect's founder Kwon Shin Chan, but also Kwon's son-in-law Yoo Byung Eon.
Yoo Byung Eon, who was reportedly found dead a few months after the Sewol Ferry Tragedy in July of 2014 after months of hiding from Korean authorities, was also a preacher in Salvation Sect. 'Dispatch' claims that to this day, gatherings of Salvation Sect hold meetings by listening to video recorded sermons from Yoo Byung Eon.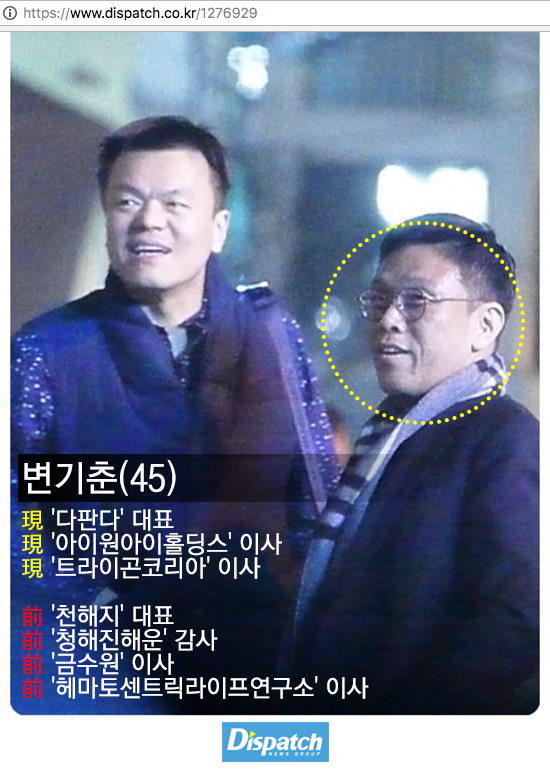 J.Y. Park has currently refuted accusations. Stay tuned for more on that shortly.