MBC
's '
PD Note
' responded to the issue regarding
Park Bom
's age.
The April 24 episode of the current events shows dived further into Park Bom's drug case. In the chart comparing the ruling on Park Bom, and the Samsung Electronics employee who smuggled the drugs, Park Bom's age at the time is listed as 31.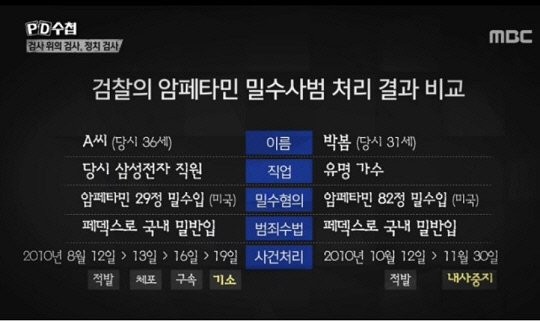 The 
question of her 'real' age once again surfaced
following the broadcast as the calculations did not fit. 
In response to the issue, producers of 'PD Note' admitted they made a mistake. A rep stated, "We have marked Park Bom's age as born in 1979 on the broadcast. We made the chart based on a report from 2014." 
'PD Note' shut down the rumors on her age, stating, "The calculations about her being born in 1979 is wrong."