Some very expected and some rather unexpected events all happened in episodes 17 and 18 of MBC's 'Great Temptation'. Today, I hope to calmly analyze the progression of our story's plot so far, and not go as much into detail about individual characters deconstruction. Apologies in advance if we don't touch on some of the cooler characters of the show, like Go Kyung Joo's mom or Park Hye Jung and her iguana-owner boyfriend, etc. 
For starters, the "game" that our trio of friends decided to play purely on a whim in the beginning has grown quite out of proportion. Back a few episodes, I thought that Kwon Si Hyun (played by Woo Do Hwan) had actually decided to call off the "game" for good, after he realizes he loves Eun Tae Hee (played by Red Velvet's Joy). Turns out, not quite.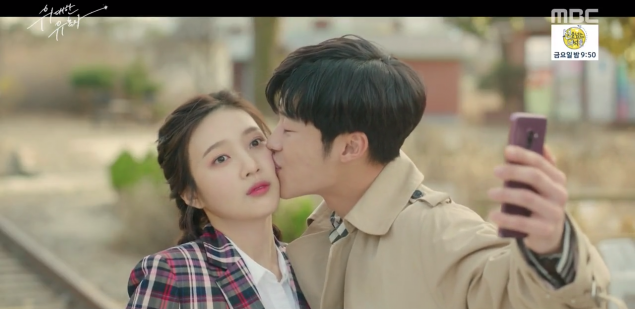 Joy: "Dude, you're pointing the camera in the WRONG DIRECTION MORON."
The "game" first started between just Si Hyun and Choi Soo Ji (played by Moon Ga Young). It was initially played as just another of the trio's little play games to try and make everyone in the world miserable. The origin of these "games" stems from Soo Ji's younger days, when her father faced trial, sentence, and prison for his business failure. After experiencing her family come to ruin and becoming the gossip of the rich community, Soo Ji's misery propels the two boys - Si Hyun and Lee Se Joo (played by Kim Min Hae) - to come up with extravagant pranks together to get back at others who mocked Soo Ji behind her back. 
In the case of the current "game" involving Eun Tae Hee, it was spurred on not only by another instance of Soo Ji suffering misery at the hand of her twisted family, but also by Soo Ji's hidden feelings for Si Hyun. Tae Hee happens to become one of Soo Ji's targets due to the fact that she has slight relations to Lee Ki Young - Soo Ji's ex-boyfriend who dumped her embarrassingly. At first, the "game" had one simple objective, which was to break Tae Hee's heart so Soo Ji could see her miserable face and laugh.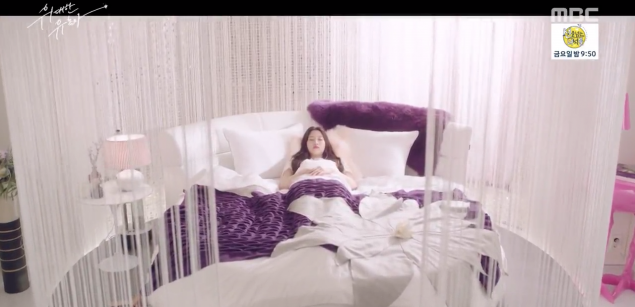 Welcome to the evil princess den.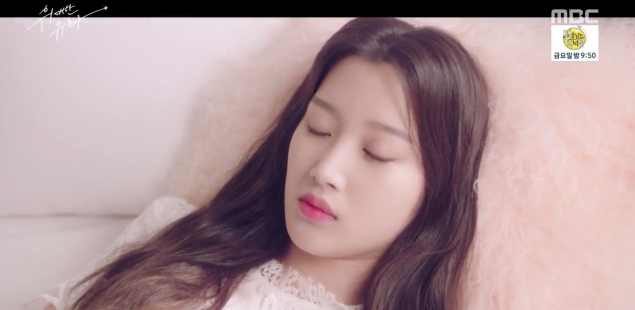 If you try to wake me up 'Sleeping Beauty' style I will eff you up.
Initially, I don't believe Tae Hee was all that important a figure to the trio members. But matters worsen as things don't go smoothly according to Soo Ji's plans. Soo Ji becomes more miserable day after day, discovering with her own eyes that Si Hyun's father is having an affair while engaged to her mother, all the while she notices Si Hyun seemingly begin to develop feelings toward Tae Hee. And then right after that comes a real heavy bomb - Soo Ji accidentally pieces together the fact that the woman Kwon Suk Woo (played by Shin Sung Woo) is having an affair with, is Tae Hee's mother.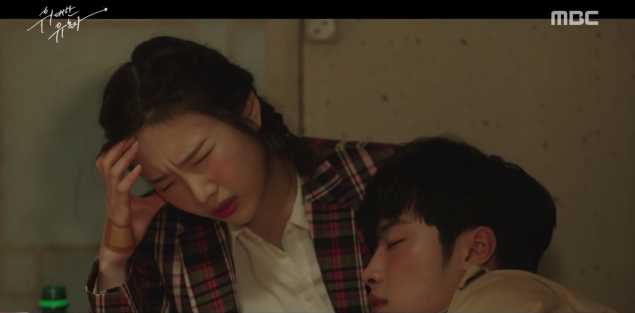 Why gotta make turn my brain into jello, alcohol, even though you so tasty?


But of course, that's not the only thing that places an immediate label of importance on Tae Hee's character. Si Hyun then gradually finds out the truth behind his mother's car accident, including that his mother may have caused a serious crime by committing a hit-and-run. And the victim of this hit-and-run? Eun Tae Hee, of course. Another secret that only Taee and Si Hyun currently holds is that they both believe Si Hyun is not biologically related to Suk Woo. 
Slowly, over the course of 18 episodes, Eun Tae Hee's role changes from an unimportant romantic interest of Lee Ki Young and Choi Soo Ji's "game" target, to someone who is more deeply involved in the trio's lives than anyone ever before.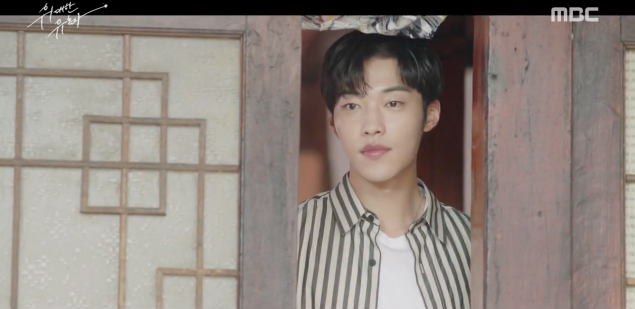 Expectation.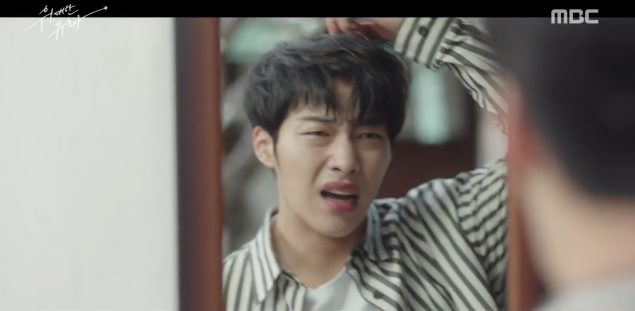 Reality.
After all that, we arrive at a point where Si Hyun and Tae Hee fall in love, but Si Hyun feels too much guilt toward Tae Hee for: 1. approaching Tae Hee originally in a game to break her heart, and 2. his mother being the assailant in Tae Hee's hit-and-run accident. Si Hyun doesn't know yet that the woman his father is having an affair with his Tae Hee's mother. But we all know, he'll find out about it eventually. 
Add all that together and, no matter how much you like a girl, it's pretty messed up to stay with her. Si Hyun is a smart boy, he knows this. As a result, he uses his unfinished "game" with Soo Ji as an excuse to dump Tae Hee (basically a spoiler for the next episode...).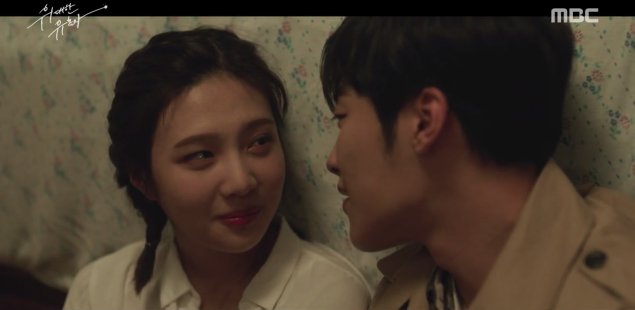 /whispers/ I think people really hate our drama...
As you can tell, I sympathize with Si Hyun in his decision to call it quits with Tae Hee. I also sympathize with Si Hyun and Soo Ji's twisted love "game", the root of all of these problems coming together. Moving forward from here, these youths will have to figure out ways to deal with all of these unbelievable twists and turns and misfortunes on their own. It's a sad story about a group of kids who have to deal with misery because of their parents' mistakes and bad decisions. But by no means is it a bad story, or a boring story. In a broad sense, I don't believe this drama did anything horribly wrong, and a bad story is definitely not the reason why the drama is doing so poorly in viewer ratings.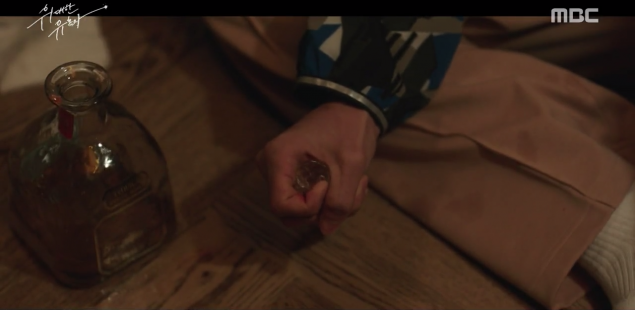 The perfect explanation for why Se Joo crushed his shot glass in this scene: viewer ratings suck. 
Rather than any overarching problems, mostly, the drama has just had minor components to slow it down and make it less amicable. One of the first things I can think of is that the drama did not do an ample enough job of showing viewers just exactly what is so special about Tae Hee herself, and not just her circumstances or anything that's happened to her. Si Hyun falls in love for the first time in his life with Tae Hee. And vice versa. But that process was difficult to follow from time to time. One minute, Si Hyun is playing Tae Hee with the mask of a seducer, and then the next, he feels really bad about tricking her. One minute, Tae Hee is a person with a very negative outlook on love. And yet, she doesn't ever question her romantic feelings toward Si Hyun for even one second. When I consider how little time Si Hyun and Tae Hee have had to actually get to know each other, I can almost just be cool with the two going their separate ways after Si Hyun dumps her in the next episode, and living their lives without ever seeing each other again. It can sometimes be that hard to see exactly what clicks between those two in such a special way.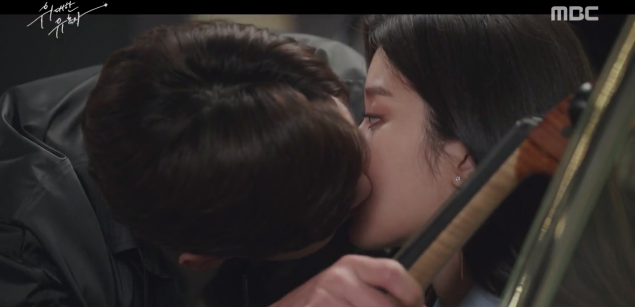 Oh, but here's another couple with absolutely no problems convincing me that they need to be together RIGHT NOW. 
That will be about it for episodes 17 and 18. Another personal wish I have is to see MORE of the other unique side characters and their stories! That small scene where Hye Jung comes downstairs to help her seemingly disabled brother calm down while Lee Ki Young watches like a robot: there has got to be more story from where that came. It was such a full, interesting scene. A slight boost in pacing in the score for episodes 17 and 18, since the the Si Hyun and Tae Hee couple moved really quickly in terms of their relationship. Not a bad score for a drama in it's 18th episode, and who knows, it might go up a little again next week!
Score


Plot..........................6
Performance............7
Pacing.....................8
OVERALL..............7