Even though in today's review for episodes 15 and 16 of MBC's 'Great Temptation', I wanted to address some of the more minor characters of the story, unfortunately a lot of them didn't make very significant appearances.
But that's okay, we have a lot to talk about anyway. The first matter being the affair between Kwon Suk Woo (played by Shin Sung Woo) and Seol Young Won (played by Jeon Mi Sun). Now, Kwon Suk Woo is Kwon Si Hyun's (played by Woo Do Hwan) legal father. And Seol Young Won is Eun Tae Hee's (played by Red Velvet's Joy) biological mother. So watching the parents having an affair of their own, while their children are also dating, was pretty trippy. 

For some reason, I thought that Young Won knew about Suk Woo's engagement to Myung Mi Ri, and she was still seeing him romantically despite the fact that it was cheating. I was wrong, and Young Won isn't actually that bad of a person after all! Literally, when she found out that the man was actually engaged to be married, her reaction was like: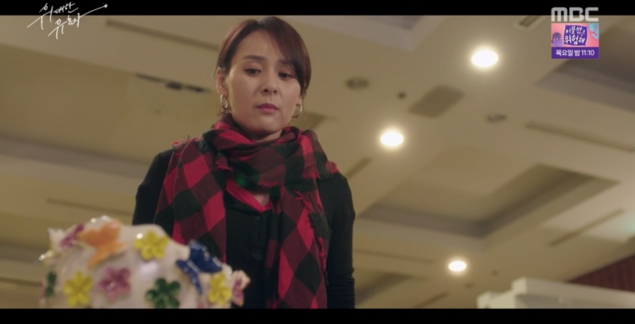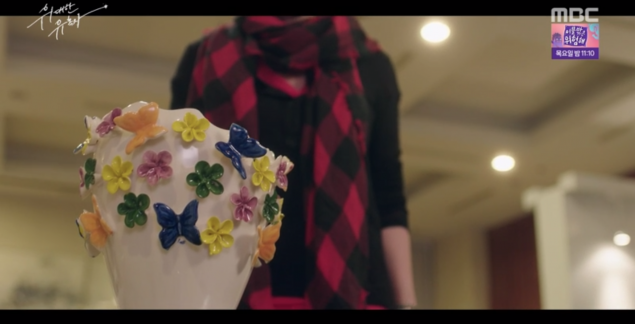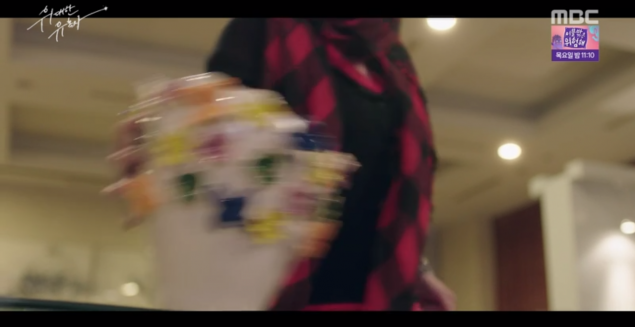 You get the idea. 

So Young Won isn't as bad of a person as I thought she was, even though she is still responsible for Tae Hee's rough childhood. On the other hand, Suk Woo is proving himself to be a pretty evil one. We can now sympathize even more with why Choi Soo Ji (played by Moon Ga Young) seriously does NOT want her mother Myung Mi Ri to marry Suk Woo, as well as with how Soo Ji is always concerned about Si Hyun rather than directing her anger toward him - because Soo Ji, being the all-knowing character that she is in this series, knows that Suk Woo is an evil villain! (MUHWAHAHAHA!) 
What's more is that we learn another hint about the mystery of the car accident from a year ago: that Suk Woo's older brother, the original heir to the JK Group, was also involved. So that makes 4 figures who were involved in this car accident. Si Hyun's mother, who allegedly caused the accident with her car, Tae Hee, who was seemingly the victim of a hit-and-run case, Myung Mi Ri, who was on the scene when Si Hyun's mother was unconscious inside her car, and finally, Suk Woo's older brother. Fishy much, Suk Woo? Of course, we'll have to wait until much later in the series to learn what really happened in that car accident, as it seems to be a pretty key element of the plot.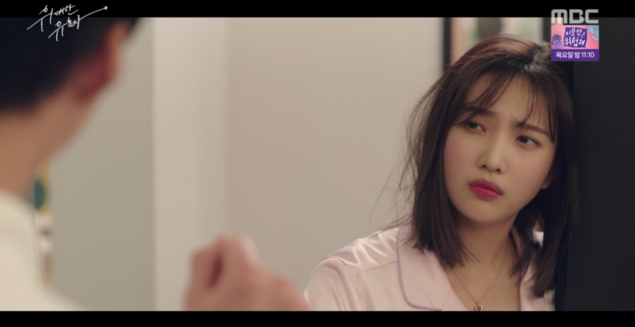 Can you stop blabbing on about plot when I'm trying to sleep?

Now to the good stuff, a.k.a the younger kids. Pretty much, Si Hyun and Tae Hee are hooked up. No dilly-dallying with their inner feelings and whatnots; their romance turned out to be purer than expected, but not necessarily rushed either. We can see why they click together so well, because even though it's creepy to compare them to their parents' relationship, the reflection can't be helped. 
In terms of Tae Hee's character, however, I couldn't help but feel some disconnections in the scriptwriting. We have to remember that Tae Hee's character is one who holds grudges toward romantic relationships, because she grew up watching her father suffer from a one-sided love, ultimately leading to a bad divorce between her parents. So for a character like her to sudden jump into a full-on relationship, all smiley with no concerns whatsoever, feels a little... off.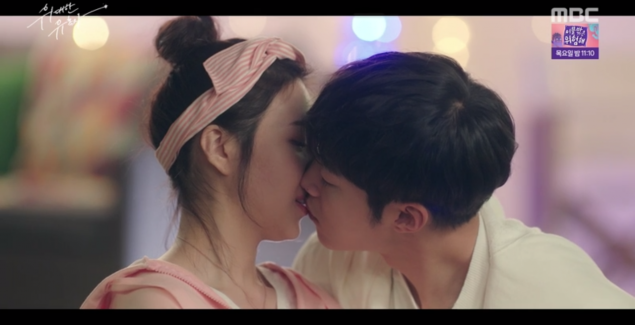 ( ? ³?)?

I think I can add to my point a little more with examples of scenes like the one below. Tae Hee's strangely odd and girly reactions during her at-home dates with Si Hyun... The kind of reaction where a girl gets giddy from her lovey-dovey moments with her new boyfriend, and runs off to beat and hug the fridge... those are reactions you typically see more from... high school romance tales? You know, ones where the female main character is like obsessed with crushing on the hottest guy in school and she doesn't give a crap about her grades? But that doesn't quite connect with Tae Hee's past as an independent student with a trauma about love, and who only cares about school..?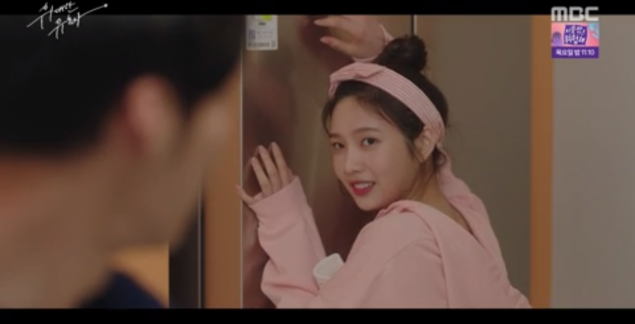 What I'm trying to say is, Tae Hee's cute reaction scenes in episodes 15 and 16, no matter how cute and relatable they were, seemed a lot like the drama's scriptwriters just trying to work in some scenes that their female audiences can empathize with, rather than remaining entirely true to Tae Hee's character. 
And then we have Si Hyun, who showed in these latest episodes his dedication to Tae Hee. Even though he's not quite ready to tell his friends Soo Ji and Lee Se Joo (played by Kim Min Jae) about his relationship with Tae Hee, he clearly said something along the lines of, "I don't know what I'm going to live for yet, but I'm going to do my best." That line alone proves that getting to know Tae Hee has given Si Hyun's life a more purposeful turn than his meaningless lifestyle from before. 
But Si Hyun still faces deep struggles where his family is involved, and it is a worrisome obstacle in their path, for sure. Even though find happiness when he's with Tae Hee, his life is still pretty messed up. His father is an evil villain who wants not only to control every aspect of Si Hyun's life, but also is hiding some dark secrets about the death of Si Hyun's mother. Eventually, Si Hyun will have to face his father and somehow defeat Suk Woo. There's no way this story can end with everyone living happily ever after. Especially not where Suk Woo, and the Kwon family's company business, is involved.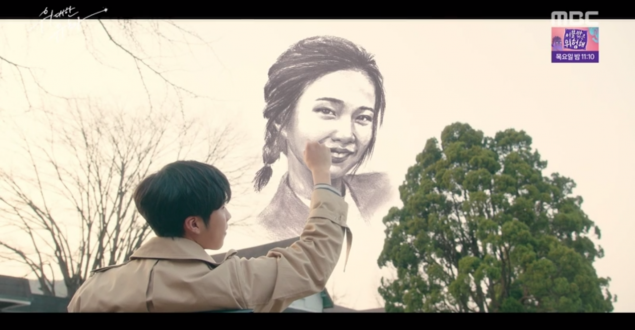 Now I just need to make that giant tree her outfit...
For today, we'll end with a look at where Soo Ji has come to now, since the beginning of the series. If in the beginning, Soo Ji played a rather antagonistic role by plotting against Tae Hee, then coming in between Si Hyun and Tae Hee, and so on, then now she has fully become just another victim. Arguably the most tragic heroine of the series. Even though Soo Ji hates everyone and wants to hurt everyone except her friends and her mother, we can't help but like her and sympathize with her. And as an audience, we learn to hate the people that Soo Ji hates too, because they're doing bad, selfish things. And we like the people that Soo Ji likes, because Soo Ji only likes the really good people. (Well, except Tae Hee, but we'll see how their girl-to-girl relationship plays out in the end.)
I know, I know how frustrating it is to watch Soo Ji struggle with her issues on her own, pretending like she's going to beat everyone up when she just wants to be loved. And how frustratingly frustrating it is to watch Se Joo just linger beside her, being her Daddy Long Legs. But this second main couple has an appeal to them on their own, and it'll be that much more rewarding when they finally end up together.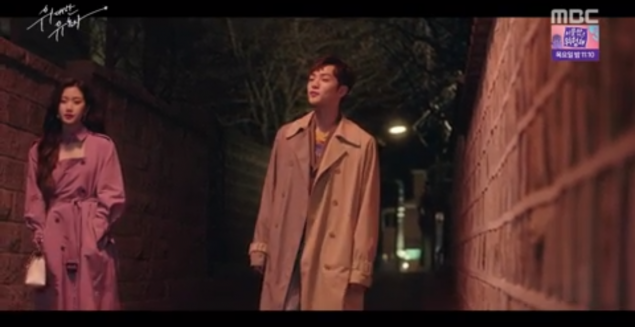 Now KISS!
I'm going to stick with relatively the same score for episodes 15 and 16 as I had in 13 and 14, based on the script disconnections I mentioned above and the few times I mentioned the drama's adequate pacing. Stay tuned for more of 'Great Temptation' next week!
Score


Plot..........................6
Performance............7
Pacing.....................7
OVERALL..............6.6