Big Bang
's
T.O.P
was with
G-Dragon
at the moment of his military enlistment.
On March 2, Phillip Jeon, the CEO of Paradise Group, shared photos from G-Dragon's enlistment day via Instagram. In the images, G-Dragon is captured spending his last moments with T.O.P. The two Big Bang members show much affection as they exchange big, warm hugs.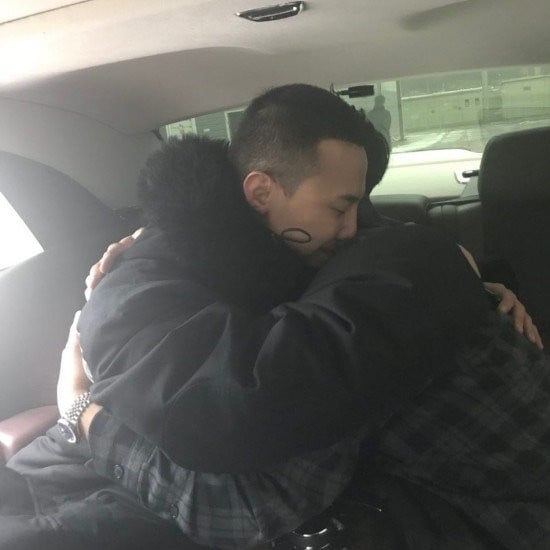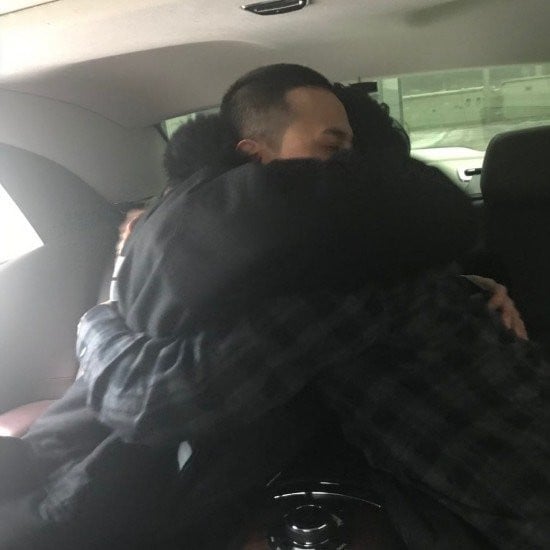 T.O.P also revealed to have gifted a Chateau Haut-Brion 1988 wine bottle to G-Dragon with the message, "To my beloved dongsaeng Jiyong, please be healthy and return safely. I love you so much. From Seung Hyun-ee hyung."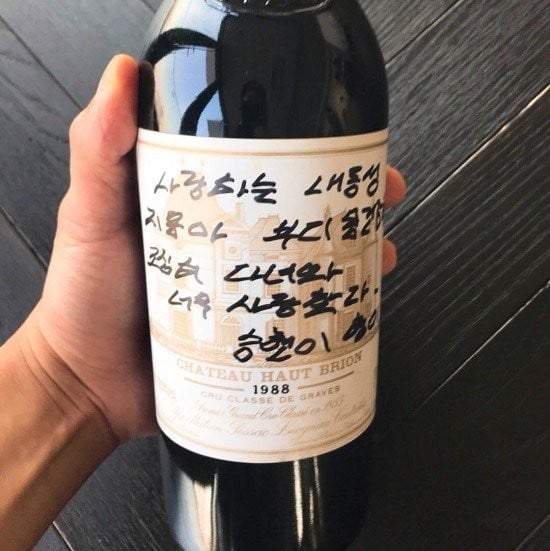 G-Dragon
entered the White Skull Division
on February 27. He is scheduled to get discharged in November 2019. T.O.P is also in midst of his military duty, serving as a public worker in Yongsan.