On his 25th birthday,
BTS
'
SUGA
remembered and kept the promise he made to fans 4 years ago.
During a fan signing event back on September 18, 2014, SUGA promised fans that he would buy gogi (meat/barbeque) for them when he makes a lot of money and become more successful.
A year later, during a fan-star interview, a fan asked when that promise will come true. SUGA wrote down "2018. 03.09", his 25th birthday.
(Image: Thestar)

And that date finally came this year. SUGA celebrated his 25th birthday and while many assumed he has forgotten about the promise, various fans revealed they actually did receive the gogi gift from SUGA.
It's revealed that SUGA made gogi donations to multiple children's facilities in Daegu, his hometown, on his birthday.
A netizen revealed, "I think he sent gogi to my parent's workplace TT Yoongi promised to buy gogi on March 9, 2018. I'm in tears at his kind heart. But I can't reveal the name of the children's facility that my parents work at!"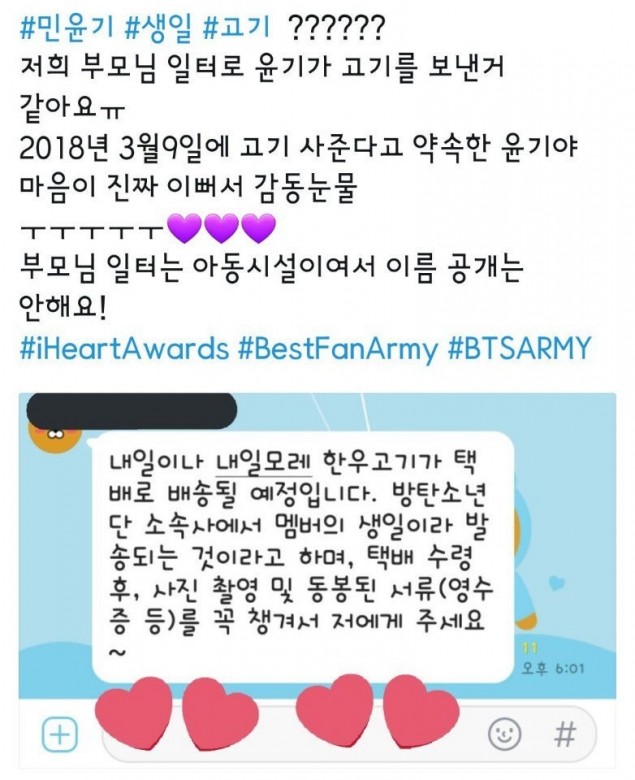 An employee of a foster home also revealed they received a phone call from Big Hit Entertainment and later, first class Hanwoo beef arrived at the facility in ARMY's name.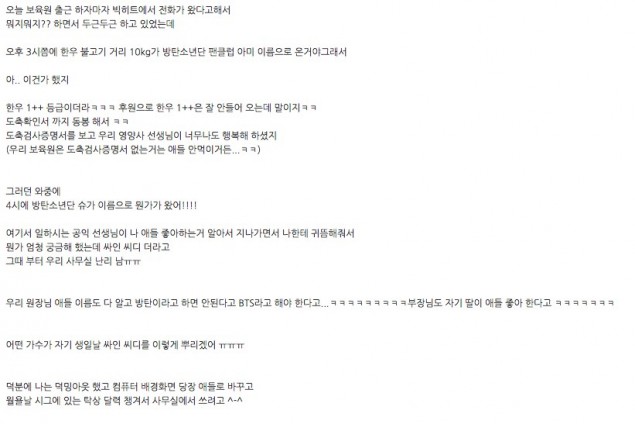 Big Hit Entertainment also officially confirmed that SUGA has made Hanwoo donations to 39 children's facilities in ARMY's name. The total cost of the first class Hanwoo beef that SUGA donated is assumed to be around 20,000,000 KRW (18,670 USD).
Netizens deeply touched by SUGA's generous heart, commented, "I thought he would be doing like a V app of him eating gogi or gift Hanwoo to several fans. I didn't even think of children's facilities, and it's under ARMY's name.. TTTTT", "SUGA so sweet TT", "I'm not even a fan of BTS but that's just amazing. I applaud him", "He's the best", "There's a reason why BTS is so successful."