Jun Hyun Moo
is under fire for parking in a disabled parking space.
He and model Han Hye Jin recently admitted their relationship after The Fact reported an exclusive. However, while fans were congratulating the pair, they also noticed that Jun Hyun Moo had blatantly parked in the disabled spot while visiting Han Hye Jin's apartment.
The photo below is courtesy of The Fact (the car on the right is Jun Hyun Moo's).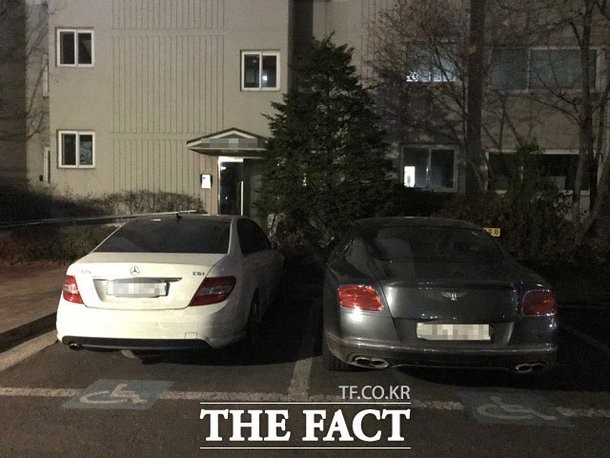 Netizens left comments such as, "I don't know if they're dating or not, but Jun Hyun Moo is gonna be cursed out for parking in a disabled spot..", "How can you park there, you thoughtless person", "I was happy they were dating, but he's parked in a disabled spot. He's got no manners and I'm really disappointed..", and more.

His label SM C&C said, "From the dating article his morning, we saw that Jun Hyun Moo's car was parked in a disabled parking spot. He has admitted to his fault and has been deeply apologetic. We apologize to everyone who was disturbed by this. We will make sure this never happens agin. We apologize once again."