RED VELVET – THE PERFECT RED VELVET
---
Track List:
1. Bad Boy *Title
2. All Right
3. Time To Love
4. Bad Boy (Instrumental)
5. Peek-A-Boo (Instrumental)
It's hard to follow up self-professed perfection, but the ladies of 
Red Velvet
are attempting this with their re-package '
The Perfect Red Velvet
.' This LP has all the old tracks from the original, plus the new title track "
Bad Boy
." I won't review the repeated tracks, a review of '
Perfect Velvet
' can be found
here
.


"Bad Boy" is the title track, and it's a fusion of their older and newer styles. It's got that smooth R&B sound that Red Velvet excels at, but there are unmistakable EDM influences that give it a brand new feel. It has a silky and seductive vibe, along with a slight hint of danger. It's a great song to head up the repackage.
"
All Right
" is a cheery dance track, and features those gorgeous vocals that have earned
Red Velvet
a significant fanbase. I was hoping for a banger, and this is a sweet addition to my beat addiction. "
Time To Love
" is an R&B ballad, with the snaps and understated bass line that we've come to know and love. Their buttery-smooth harmonies really give this tune a grand feel. I would have put this closer to "
Moonlight Melody
," or maybe even at the end. Still doesn't stop it from being a good tune (and it's not like I can't put it there myself on my playlist).  
So all of these tunes have a place here. I don't hear a single one out of place, and that's a good thing. They're also pretty high-quality overall, which is also good. The original contained a lot of good bops, and these tracks are the icing with a cherry on top. Great job!
MV REVIEW
Just like the song, there's some edginess in the MV that occasionally bubbles to the surface, with objects that explode into flames, straight razors, and spraypaint. Rather than a coherent narrative, we're presented with a cornucopia of shots that are as alluring as the song.
While the choreo isn't entirely original, it is skillfully executed. It's obvious these girls know their stuff -- and they show it here. While some of it is not that amazing, there are other parts where they bust a move in high heels that would send other gals sprawling face down. So I was pretty impressed with that. There's also this delicious confidence they exude that makes the dancing sequences even better.
The lighting is interesting -- at some points, it's really dark, and other points it's brightly lit, with pink colors that really pop. I'm not sure what they were going for here (or if it isn't several MVs edited into one) but with a video like this who cares? When they go from dancing in a ravine while snow falls around them to strange-looking rooms with stairways and a neon box containing mannequins, the artist in me is stoked. It's pretty arresting, and that's the best that you can ask from an MV.
Score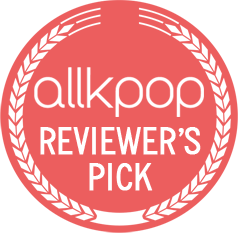 MV Relevance
...........9
MV Production
..........9
MV Concept
..............9
MV SCORE: 9

Album Production.....9
Album Concept.........9
Tracklisting...............9
ALBUM SCORE: 9


OVERALL................9.0