CNBLUE's Jonghyun showed he could pull off any photo shoot concept, no matter how quirky it was, with his sharp, model-like features and good looks.  'Vogue' magazine released an interesting photo shoot with him on August 26, one showing the fascinating reflection of water on his skin while another has his face popping out of what looks like sand-colored paint.
SEE ALSO: CNBLUE let fans listen to a snippet of their 6th Japanese album 'Stay Gold'
You can check it all out in the September issue of 'Vogue.'  Meanwhile, CNBLUE will be headed over to Manila, Philippines on September 19 for '2014 CNBLUE Live Tour-Can't Stop in Manila.'
'Vogue' also released some videos from the shoot you can check out below.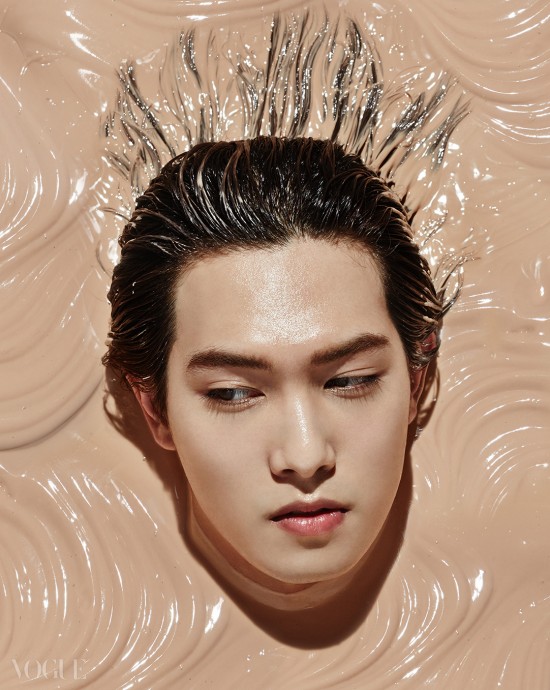 Tip: cnbjonghyun