With the news that Kris will engage in the first day of filming for upcoming Chinese movie 'Somewhere Only We Know' today, a bunch of images started to circulate, showing him to be wearing a suit and with three other actors in Prague, Czech Republic.
Kris looks as handsome as usual with black hair and a smart suit.  These were posted onto director Xu Jing Lei's Weibo and then reposted by Kris; he also made his individual shot his new profile picture.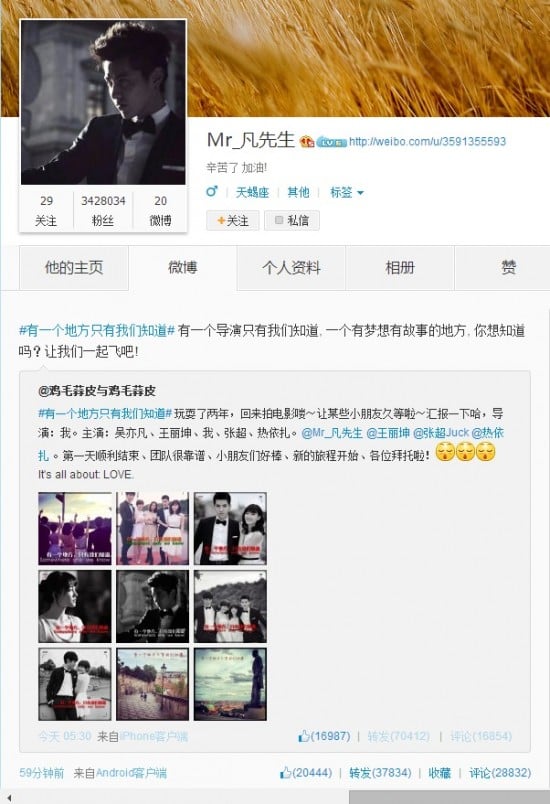 Stay tuned for updates on his acting endeavors.  Meanwhile, this movie is expected to hit theaters on Valentine's Day next year!