Super Junior's Siwon has reached a new milestone in his SNS career as he reached 4 million followers on Twitter!
His Twitter still has some catching up to do if it wants to reach the whopping 13 million followers on his Weibo account, but this is still an undeniably impressive feat!
Congratulations to Siwon and make sure you follow him here to help him reach the next million.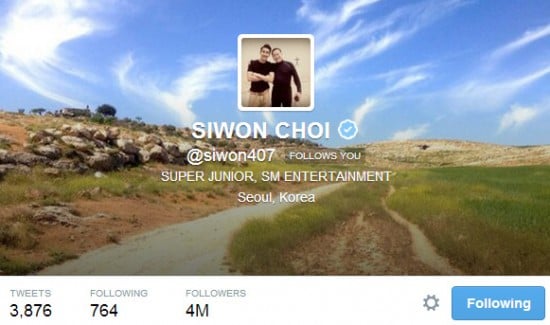 [Thanks to everyone who sent in tips!]