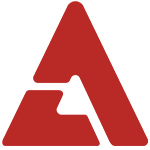 KBS has decided to maintain their ban on Psy's music video for "Gentleman".

The broadcast station had decided to reevaluate the MV because of a flaw in the judging procedure. However, the committee decided to keep their decision that the MV was unsuitable for broadcast.

Back on April 18, only 3 out of the 7 judges were present for evaluation even though rules stated that there had to be 4 or more. For the reevaluation, a new head was appointed for the decision. Even though all 7 were present, all 7 agreed unanimously to uphold their decision.

KBS added, "If the problematic parts in the MV are edited, we will evaluate the music video again."