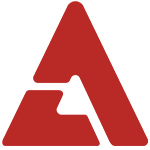 It has officially begun: the month of the 'girl group comebacks' has drawn nigh. Beginning with 4minute's comeback with "What's Your Name?", the next few weeks will see a veritable flood of girl groups rushing out with their comebacks in an effort to win more fans and tide over existing ones.

4minute has rung the opening bell, coming out on the 26th with "What's Your Name?". Composed by Brave Brothers, the song has an addictive hook and has landed safely near the top of the charts.

T-ara will be up to the bat next, attempting a sub-unit for the first time with T-ara N4, composed of members Ahreum, Jiyeon, Hyomin, and Eunjung. Coming out strong with a retro-hip hop theme for "Countryside Life", their music video is the biggest thing going for them - directed by the genius behind "Gangnam Style", the video is expected to play host to a wide range of celebrity cameos.

Continuing with their tried-and-true tactic will be SECRET, going back to their bright-and-happy image with "YooHoo" after a brief detour with "Poison". Playing off their cutesy side, "YooHoo" is expected to be similar to their "Shy Boy" era, grabbing the attention of their male fans in one swift stroke.

Finally, attempting to break out of the horde of rookie groups will be Hello Venus, who will be asking "Do You Want Some Tea?" after finding out the answer to "What Are You Doing Today?". It remains to be seen if they'll have what it takes to break out among the strong competition in May.

So, what girl group do you think has what it takes to take the crown in May?