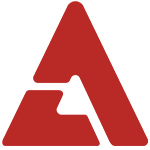 Beginning several months ago, SBS's audition program 'K-Pop Star 2' has embarked on a journey to find the next, greatest hit Korean pop star. Going through dozens of promising candidates such as Raccoon Boys, Shin Ji Hoon, 2000 Won, and a slew of other contestants, the program has been gradually whittling down the list of possible victors until only two participants remained: Akdong Musician and Bang Ye Dam.

Today's final competitive episode of 'K-Pop Star 2' decided who would be the victor, with the grand prize being a fabled and much-wanted contract with one of the three 'big three' entertainment agencies: SM Entertainment, JYP Entertainment, or YG Entertainment.

The final competition saw the last two contestants performing two songs each: a song that had been performed by the other contestant previously, and a song chosen by the judges. Akdong Musician performed Hanson's "MMMBop" and Toy's "Hot Goodbye", while Bang Ye Dam shook the stage with Tamia's "Officially Missing You" and Culture Club's "Karma Chameleon".

Although the battle came down to the wire, it was Akdong Musician who, in the end, prevailed over everyone else with a score of 573, versus Bang Ye Dam's 570.

Congratulations to Akdong Musician for a dazzling victory! Check out the performances below.