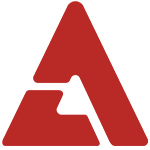 LOEN Entertainment revealed HISTORY member Kim Si Hyung a few days ago, and now he is giving fans dating tips through a new trailer.

To build anticipation for their first ever boy group, LOEN will be releasing a series of trailers titled, 'Real Dating Tip Book', which will presumably give out dating tips to the group's bevy of teen fans.

First up, Kim Si Hyung is described as "a courageous man," hence his version of the trailer is the "spirit version". Additional trailers will be released every day with a new members.

LOEN said of the group, "HISTORY is an 'alternative group' that is not defined by a specific genre but rather by their passion for music. The group will go beyond the standard sound and performances and establish a new paradigm in K-pop."

All the members will be introduced one by one starting on the 15th, so be on the look out!

Did you learn any new dating tips from Kim Si Hyung?