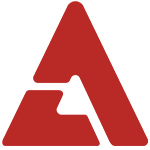 After many rumors and guesses concerning who will join the cast of SBS's new variety show, fans were finally able to catch a glimpse of the whole cast for the upcoming show which will now be known as 'Barefoot Friends'!

MC Kang Ho Dong, Yoo Se Yoon, Yoon Jong Shin, Kim Hyun Joong, Yoon Si Yoon, Kim Bum Soo, Super Junior's Eunhyuk, and After School's UEE all gathered together for the first time at Incheon International Airport to film the opening scene at 7AM on the 4th KST.

The cast will spend a 3 night and 4 day trip in Vietnam, and the eight members will be split up into two teams of four members and perform various missions. The cast showed their excitement for the new show by giving their "fighting" cheer before boarding the plane. Yoon Jong Shin will be boarding separately due to his recording for 'Incarnation'.

'Barefoot Friends' will premiere following 'K-Pop Star 2' on the 21st!