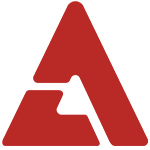 F.T. Island is continuing to see their popularity rise, and their latest feat includes topping Japanese music site Dwango's K-Pop ringtone chart!

The group's new Japanese single "You Are My Life" topped Dwango's K-POP weekly ringtone chart at #1. That would be noteworthy enough, but two other tracks also climbed to the top 5 as well! Their follow-up tracks from the same album "Come Into My Dream" and "Beat It" grabbed the #3 and #5 spots, making for 3 tracks in the top5.

But the boys' popularity doesn't end at Japan as their MV for "You Are My Life" was also spotted at #1 on China's video site YinYueTai's Korea chart.

F.T. Island will be holding a concert at Beijing as part of the 'Take F.T. Island' tour on the 13th!

Congrats F.T. Island!