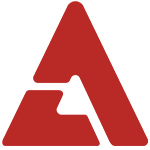 4minute has been asking "What's Your Name?" and fans swarmed in to offer their responses during the group's 'Guerilla Date'!

4minute appeared as guests on the segment for KBS 2TV's 'Entertainment Relay' in Gangnam on the 30th. Immediately recognizing the girls, a huge crowd swarmed the group and left the girls hardly able to move freely with everyone's attention upon them.

A broadcast representative commented, "Although guerilla dates always grab the attention of people, the zeal of people at Gangnam today were far beyond expected. I didn't realize that the public's interest toward 4minute was this great."

4minute made their comeback after a one year hiatus with their title track "What's Your Name?" and swept music charts immediately upon release.

Stay tuned for this exciting episode!