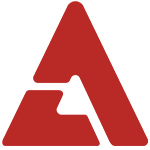 2NE1's Dara became Snoop Dogg's doppelganger, taking on the identity of 'Snoop Dar' for herself.

Dara shared on her me2day, "Which one of us is Snoop Dogg and which is Snoop Dar? For those who are curious, May 4th!!! Find out at Snoop Dogg's concert. (Location: OL PARK Soccer Stadium (Velodrome)", as she shared photos of herself channeling her inner Snoop Dogg (or Snoop Lion) wearing the same red tracksuit and sporting shades and braids.

Although it doesn't seem necessary for us to attend the concert to figure out who is who, since it's a bit obvious despite Dara's best attempts, Blackjacks in Korea should definitely make sure to catch Snoop Dogg's concert, 'Unite All Originals Live with Snoop Dogg', as the girls of 2NE1 will be opening up the event as well as standing on the stage with the artist!