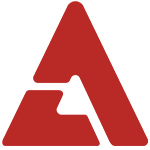 15&'s Park Ji Min who chose to sign with JYP Entertainment following her grand win on 'K-Pop Star' revealed that she has no regrets signing with her current agency in a recent interview.

After their debut song "I Dream" did not perform as well as expected, especially compared to Park Ji Min's 'K-Pop Star' rival Lee Hi, some fans questioned, "Why did Park Ji Min choose JYP Entertainment?". She also had a free choice among the three big entertainment companies as the competition's winner.

Park Ji Min shared, "I honestly signed with my agency because I loved it here so I don't know why others can't understand me. Of course, YG, SM, and JYP all have their pros and cons. But I especially preferred JYP's peaceful atmosphere. [J.Y. Park] looked so happy with his friendly and down-to-earth attitude. It is something that burns inside of him and I can't put it into words. But I chose to sign with the agency because of its family-like image. If I don't feel comfortable in the agency, it would be difficult for me to sing comfortably, but I feel free and comfortable here in JYP. Unlike other rookie artists, we can freely use our cellphones and we're receiving a lot of support. JYP has various charms. I definitely don't regret anything. I am very satisfied about choosing JYP. I feel like I can show more of my charms here."

Baek Ye Rin also shared, "When I look at trainees at other agencies, I definitely notice a difference. I am definitely receiving a lot more care and attention from my agency staff members. The JYP staff really care a lot about all of the trainees. It is a place known for its family-like atmosphere. I definitely don't regret it."

It seems 15& has no reason to regret their decisions after making a successful comeback with "Somebody" which has already achieved an 'all-kill' on music charts immediately upon release.