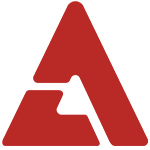 RockeráYoon Do Hyun expressed his worries about the young top 3 contenders in 'K-Pop Star 2'.

He appeared on March 29th's airing of 'News 12 - Issue and People' andásaid, "'K-pop Star 2' has many young contestants this season and the top 3 remaining areáBang Ye Dam, Akdong Musician, andáAndrew Choi."

He continued, "I was able to predict who will win during season 1, but I don't know who will win for this season. Usually, I was right when I would make guesses while backstage with the writers, but for season 2 it's different. It is really unpredictable."

"When I see these youngsters perform, it reminds me of myself when I first started music. It kind of makes me worry. I get this feeling that things might not turn out well because they are in the spotlight at such a young age. There is nothing that lasts forever in the music industry. There will be a point in time where things will slow down," he said.