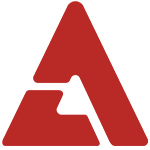 Fans got a taste of the action scenes and romance to come in the upcoming historical drama on MBC, 'Book of the House of Gu'. New still cuts released show the drum scenes featuring actress Jung Hye Young.

Jung Hye Young is seen gracefully performing the 'Ohgomu' ('Five Drum Dance') and looking elegant in her hanbok. Although she may look like a pro in these still cuts, the actress took lessons for 2 months for the scene, which took 6 hours to film.

Park Tae Young PD commented, "Jung Hye Young, who's returned to the small screen after two and a half years, is showing a special zeal for her role of Chun Soo Ryun. She did her best to learn the difficult Ohgomu and after repeated practice, she was able to pull off a marvelous scene."

'Book of the House of Gu' will premiere on April 8th at 9:55PM KST!