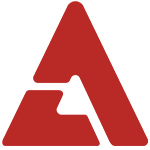 YG Entertainment is sure having a lot of fun with their ambiguous teasers that drive fans crazy at times! They teased recently about the comeback date of their talented rookie Lee Hi, and now, they're teasing about the nature of her release!

We've all been told that the rookie's comeback with a full length album was scheduled on March 7th, but after the last teaser image that showed Lee Hi pondering between 3 dates of the 1st, 7th, and 21st, nothing is clear anymore.

To add on to the confusion, a new teaser shows the singer pondering between whether she'll be releasing a single, a mini, or a full length album.

With everything up in the air now, it seems like we don't have much of a choice but to wait for updates!

Can you predict what the singer might be pondering about next through a new teaser?