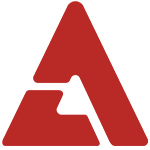 U-KISS has released a teaser image for their upcoming 3rd album 'Collage'!

The full album's title song will be "Standing Still", written by Ryan Jhun. The album includes Kevin's solo "My Reason", Eli and AJ's "Party All the Time", and Soohyun and Hoon's "More Painful than Pain". It contains 10 songs and 2 extra instrumentals.

The album will be released on March 7, but the boys will have their first comeback stage a day before on March 6 through 'Show Champion'.

Tracklist for Album:

01. Step by Step (Intro)
02. Standing Still
03. Can't Breathe
04. Missing You
05. Bad Person
06. More Painful than Pain (Soohyun & Hoon duet)
07. My Reason (Kevin solo)
08. Party All The Time (AJ & Eli duet)
09. Sweety Girl
10. Cause I Love You
11. More Painful than Pain (Inst.)
12. Standing Still (Inst.)



AJ will be returning back to the group for this comeback. Are you looking forward to their comeback?