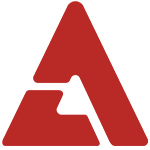 Next week's episode of 'Shinhwa Broadcast' looks like it will be full of eye candy and fun with the appearance of Girl's Generation!

Catching the Shinhwa members by surprise, the girls of the 'nation's girl group' take the flustered boy group members by storm.

However, it doesn't look like the episode will be only fun and games, though - if the preview is anything to go by, it looks like member YoonA will be suffering through the gauntlet of the dreaded-yet-anticipated 'hidden camera'.

How will the hidden camera go down? Make sure to tune in next week!