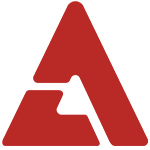 INFINITE H's Hoya shed tears on the latest broadcast of 'Immortal Song 2'.

On the February 2nd episode, singer ALi dedicated Insooni's song "Father" to her own. Hoya began to tear up as she began her performance.

The idol explained, "Because I wanted to be a singer, I withdrew from high school. At the time, my parents scolded me a lot, and conversations with my father basically stopped," expressing his apologetic heart.

Fellow member Dongwoo commented, "This is the first time I've seen Hoya cry like this."

Hoya went on, "[My father and I both don't express ourselves well]. After my debut, my father took the initiative and bravely sent me a text message with a heart. Even then, I responded with short answers," showing tears.

He stated, "Father, I love you," and hung his head.