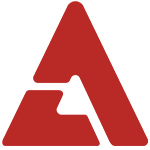 The ladies of multicultural girl group BLUSH are doing big things since visiting the allkpop offices last year.

BLUSH just announced that they have signed with legendary music producer Quincy Jones, who will be the Executive Producer of their upcoming album. Known as the 'Asian Spice Girls', the group is directed by world famous producer Eliot Kennedy and debuted last year with "Undivided" featuring Snoop Dogg. Their second single, 'Dance On', managed to hit first on the Billboard dance chart. The members are comprised of Victoria (China), Natsuko (Japan), Angeli(Philippines), Ji Hae (Korea, former Superstar K contestant) and Alisha (India).

After their recent red carpet appearance at the GRAMMY Awards 2013, Quincy Jones posted on his Facebook along, with the photo below:

It has been my lifelong mission to bring disparate peoples together through music. As such, when I was approached by Blush (sic), I was blown away. With one girl from China, one from Japan, one from Korea, one from India, and one from the Philippines, they are the personification of music's ability to unite. Many of you probably saw us on the red carpet this weekend on the Grammys and I've gotten dozens of inquiries as to what our relationship is.

Therefore, today I am thrilled to announce that my company has signed them and we will be working together to create something truly unique and special. Furthermore, we will be launching a music video for their single "WARRIOR" in just two days, on Valentine's Day.
[caption id="attachment_650792" align="aligncenter" width="512" caption="Image credit - Quincy Jones' Facebook"]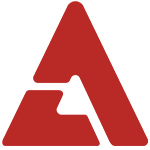 [/caption]
BLUSH also launched their new music video titled" Warrior," this week,which can be viewed below. If you enjoy the song, don't forget to support BLUSH by purchasing the single at iTunes and other online music retailers.
The group collaborated with award-winning director 
Trey Fanjoy ,
who created and directed "Warrior."  Fanjoy has directed
Taylor Swift
, 
Tim McGraw
, 
Miranda Lambert
, 
Alan Jackson
, 
Blake Shelton
,
Lady Antebellum
and 
Keith Urban
, and is a multiple
CMT
award winner.  The choreography was created by a pairing of noted Peking Opera troupe member 
Jamie Guan
and hip hop dancer, 
Daisha Gras
.
Tip: Adrien Choux