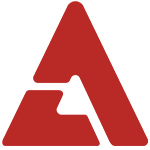 Netizens have found themselves another case to investigate as TEEN TOP mentioned that a famous female celebrity has expressed interest in one of the members!

On the 26th, the boys had a showcase for their first album, where they talked about all sorts of topics and performed "Miss Right". With the title track about finding that perfect girl, the talk segment naturally encompassed the topic of dating and love.

L.Joe surprised and teased when he said, "One of the members was asked out by a female celebrity, who is someone that everyone would know if we mentioned her name." When the audience couldn't quiet down, he, perhaps scared that the situation might become a bit bigger than he expected, added, "If I think about it, maybe she didn't ask him out. She told him he was her ideal type."

Niel helped stir the topic in a different direction by jokingly boasting, "A lot of female sunbae celebrities like Um Jung Hwa, Lee Hyori, Kahi, and Lizzy like us. Thank you so much," bringing bittersweet laughter from their fangirls.

Any idea who this famous female celebrity may be?