Rain's label spoke out on Rain's alleged overuse of vacation days and special treatment during his military service.

To recap, Rain was given 71 days away from base. This number includes the 17 days of time off as a form of reward for his services in the military including those that he earned from going on various military related performances and promotional events, and 10 overnight leaves, and 44 duty-related outings. It is currently being looked into whether the 44 outings were overnight stays or whether they were just brief outings.

It's said that Rain's number of days off are actually normal, especially for a celebrity soldier, who is given duties that take place off base frequently such as hosting military radio programs and going on military promotional events.

Although it's not clear whether Rain used some of his duty-related time to see his girlfriend Kim Tae Hee at the time, it is clear that he did violate a military dress code that requires soldiers to have the full uniform on even when about in public. In the paparazzi pictures of him and Kim Tae Hee, Rain was clearly not wearing the cap to complete his uniform, and thus, he will have to be answering to that violation.

In response, Rain's label said, "As a soldier, it was wrong for Rain to go without his hat. No matter how many times we think about it, it's wrong. Even though we may just be appealing to emotions, but he had no bad intentions. He is young and he made the mistake because he got caught up in the end-of-the-year mood. He is very repentant of his actions. No matter what the Ministry of Defense says, he will humbly carry out their orders."

However, on the subject of vacation days and alleged special treatment, they stated, "He's being accused of being specially treated by the Ministry of Defense, and really, we feel that we have been wrongly accused in many areas. His vacation days increased because he became a celebrity recruit. He never used them for bad reasons."

The latest reports have revealed that the disciplinary committee of the military will be holding a session to review Rain's case to see if there are any other violations, and it is expected that they might be making changes to the amount of leaves celebrity soldiers are allowed with the public's interest heightened about this issue.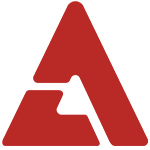 Source: Herald Corp via Nate, Sports Chosun