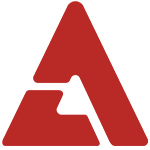 Tiger JK, Yoon Mi Rae, and Bizzy came together to form project group MFBTY and their song "Sweet Dream" ranked #1 on the music charts.

The song was released on the 21st, and ranked #1 on Naver Music, Bugs, and Soribada. It has additionally ranked high on the other music charts as well.

Another track, "BizzyTigerYoonmirae(MFBTY)" has a raw hip hop beat and features the members' fantastic rapping to satisfy fans of hip hop. While on the other hand, their title song "Sweet Dream" combined many genres such as soul, progressive, and electronic, perfectly showing off their own progressive music talents.

Fans commented, "This is fantastic music from a fantastic combination", "They're the Avengers of hip hop", and "I can't believe they're performing in France. I hope they perform well all over the world."

The music video for "Sweet Dream" is also gaining attention because it looks like he could be from a movie, and is a hot issue not only in Korea but all over the world. International fans have been endlessly commenting on MFBTY's music video, and with news that MFBTY will have their first performance stage in France, fans are looking even more forward to their activities.

MFBTY will be having their first performance at the B2B showcase '2013 K-Pop Night Out MIDEM 2013' on the 27th in Cannes, France. [Editor's Note: allkpop's Johnny Noh will also be a panel speaker for a special K-Pop discussion at MIDEM on the 28th].