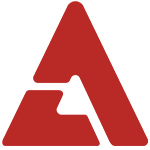 Actor Lee Seo Jin showed his love for Girls' Generation.

On January 22nd's airing of 'Moonlight Prince', Brave Brothers told Lee Seo Jin that he would like to become friends with him, and Lee Seo Jin replied, "I want to become friends too because you know a lot of girl groups."

MC Kang Ho Dong asked Lee Seo Jin, "Which group do you like the best?" Lee Seo Jin was hesitant in replying, and TVXQ's Changmin commented, "So generally, he likes young women."

Lee Seo Jin then finally answered, "I like Girls' Generation. I want to eat at their dorm," and Kang Ho Dong teased, "Which member do you like the best?" The actor joked back, "Stop it! This isn't 'Knee Drop Guru'!"