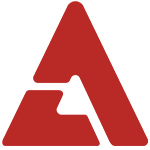 Jackie Chan will be visiting Korea in order to promote his movie 'Chinese Zodiac' with Kwon Sang Woo.

The distributor of 'Chinese Zodiac', JOYnContent Group, revealed, "Jackie Chan will be in Korea from February 18th to the 19th." Jackie Chan had produced, directed, and starred as the lead character in them movie. In February, he will be visiting Korea to hold a press conference, a red carpet event, and interviews.

Even though Jackie Chan is busy filming for 'Expendables 3' and 'Police Story 2013', he has decided to come to Korea because of his special friendship with Kwon Sang Woo. He will be participating in all of his Korean promotions with Kwon Sang Woo by his side.

The movie 'Chinese Zodiac' will be released on February 28th in Korea. The movie has already accumulated more than $135 million USD at the box office in China.