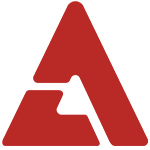 On January 22nd's airing of 'Strong Heart', singer Baek Ji Young brought up the stage attire that got her chosen as "worst dressed."

Baek Ji Young returned to the music scene in 2006 after a two-year hiatus with her hit song "I Won't Love". During this time, the writers of an MBC music program put much thought and effort into creating an amazing stage for her comeback.

She explained her attire for that day, saying, "I stood on a platform and the dress cascaded down. The dress was shiny, and I wore an extremely broad-brimmed green hat along with it."

During the broadcast, Baek Ji Young had to keep bobbing her head because of the extreme weight of the hat she was wearing. It was an outfit that even made Baek Ji Young think, "This isn't right."

Viewers commented, "It's broccoli Baek Ji Young", "She looks like the cabbage guru", "Looks like a spinach pizza", "Her stylist must have been an anti", and more.