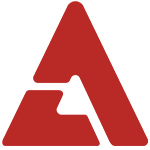 B2ST's Hyunseung and A Pink's Eunji and Namjoo have released their collaborative project!

The trio have unveiled their song, "One Year Ago", along with a fresh music video much to the delight of fans.

A Cube Entertainment previously stated, "This project album, 'One Year Ago', that Hyunseung, Eunji, and Namjoo have participated in is 'A Cube For Season's second album following after the first album with B2ST's Yoseob and Eunji, 'Love Day'."

They added, "It's a song that the three siblings of the Cube family are releasing for their fans with a charming harmony from the three."

Check it out below!