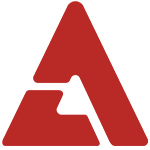 'Superstar K4's Jung Joon Young and Roy Kim recently shared hilarious behind-the-scenes stories about each other.

On the December 18th broadcast of tvN's 'Taxi', Jung Joon Young shared, "After finishing 'Superstar K4', I just drank, drank, and drank. I can tolerate up to four bottles [of alcohol]," revealing how he coped with his elimination.

He then opened up about a funny experience in Hong Kong, saying, "Roy Kim likes a relaxing environment like a massage spa. I am the exact opposite and like active things. After coming to Hong Kong, I went around Hong Kong clubs. I danced and yelled, 'Korean Style'." Roy Kim responded, "I didn't know Jung Joon Young would act like that in Hong Kong as well. To be honest, we lived like that in the dorm."

Jung Joon Young wittily retaliated, "To be honest, Roy Kim is also a spectacle to watch. Even in the dorm, he would wear his 'apple' hairstyle. He would take off his clothes and look at the mirror for twenty minutes daily and brag about his body."

Roy Kim explained, "At the time, I was training, and I became fascinated with the change in my appearance, so I looked in the mirror."